Saint John Vianney 52 Long Island Lutheran 47 – Girls
Sajada Bonner had 18 points and Brelynn Bellamy added 14 points and 8 rebounds to lead the Lancers to another quality win.  SJV vaulted into the USA Today Top 25 national poll at #23 and faced off against a Long Island Lutheran team that has spent time in multiple national polls.  SJV is a perfect 18-0 on the season.  JSZ's Alex Lorenzo has the highlights of a marquee matchup featuring two of the East Coast's top teams:


JSZ's coverage of Saint John Vianney is made possibly by BCB-Bayshore and Paver Restoration.
Manasquan 84 Rumson-Fair Haven 54 – Girls
The Warriors got 64 points from the trio of Dara Mabrey, Faith Masonius and Lola Mullaney to get their 17th win of the season.   Manasquan used stifling defense to contain Tori Hyduke, NJ's leading scorer, to a season-low 12 points.  Mabrey had 24 points and Masonius and Mullaney had 20 each.  Watch the highlights of a dominating effort by Lisa Kukoda's Warriors:

Jersey Sports Zone's coverage of Rumson-Fair Haven is made possible by ServPro of Eatontown-Long Branch
Rumson-Fair Haven 56 Manasquan 45 – Boys
Jackson McCarthy scored seven straight points in the 4th quarter as part of his 18 point effort to give RFH a 13th straight win.  Rumson had a one point lead at the half and led by four after three before McCarthy's three straight baskets gave the Bulldogs some breathing room. JSZ has highlights of a Shore Conference battle on Saturday afternoon:
No. 4 Rutgers Prep 63 No. 11 Trenton Catholic 51 Girls
After falling to now No. 3 Manasquan last Sunday at the Coaches Choice Showcase No. 4 Rutgers Prep was back at it facing another ranked opponent Saturday afternoon, No. 11 Trenton Catholic. The Iron Mike's led Rutgers Prep for the first quarter, but the Argonauts managed to fight back to lead by 10 for the rest of the game thanks to Leilani Correa who had 26 points. Watch the highlights now:
Trenton Catholic 65 Rutgers Prep 48 Boys
Trenton Catholic fresh off a six point loss to Linden entered Saturday's battle with 10-5 Rutgers Prep ready to make a statement as county tournament play is right around the corner. The Iron Mike's were able to hold a double digit lead at halftime, but coming out of the break they extended that lead to 20 thanks to Quashawn Lane who scored 19 on the day. TCA didn't let up in the fourth and was able to walk away with a 65-48 win over Rutgers Prep. JSZ's Nery Rodriguez has the call: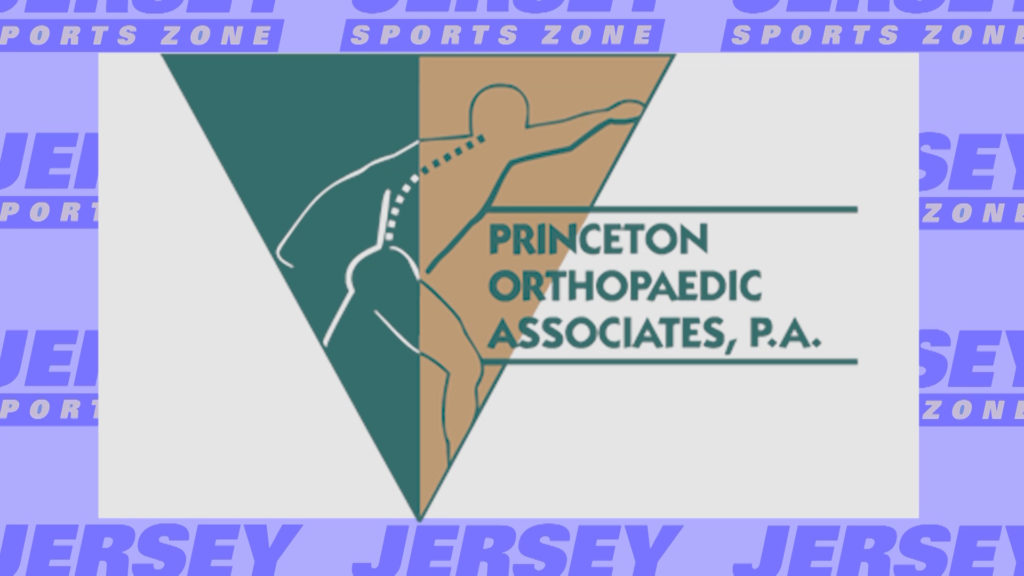 Thanks to Princeton Orthopaedic Associates for sponsoring our Trenton Catholic coverage on JSZ!
North Hunterdon 66  South Hunterdon 43 
North Hunterdon had the early lead in this game, but the South Hunterdon Eagles held on for a while. Unfortunately for the Eagles, the Lions pulled ahead late in the game thanks to their leading scorer once again, Mike DelSantro (13 points), and the Lions to went on to win a 66-43 victory. North will move onto round two of the H/W/S on Feb. 10th against the winner of Hackettstown vs Lenape Valley. Full highlights of today's game now available: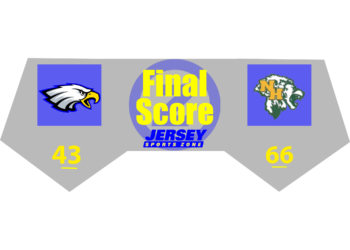 Hunterdon Central  59  Wallkill Valley 9 
This one was a complete domination by the Hunterdon Central girls. From the start they had the offensive edge going into halftime with a 31-4 lead, and finishing this game off 59-9. The Red Devil's leading scorers were Danielle Cornetta and Peyton McNally who each had 12 points. Full highlights now available: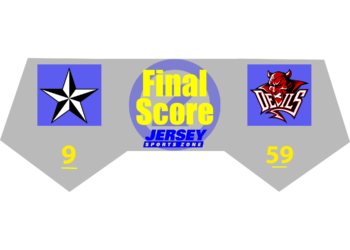 Hunterdon Central 64  Warren Hills 46 
The No. 5 seed, Central, took on the No. 12 seed, Warren Hills, in round two of the Hunterdon/Warren/Sussex Boys Basketball Tournament. Central took the early lead and thanks to an outstanding performance by Sean Oberman and Sam Johnson they held on for the 64-46 win, advancing them to the quarterfinals of the HWS. Check out highlights now: