JSZ brings you highlights from NJSIAA girls state soccer semifinals:
Ridge 1 Morris Knolls 0
Ridge dominated the offense in this game, forcing Morris Knolls defense to step up. In the end, however, Bailey Aaron scored the only goal the game in the first half, leading Ridge to a 1-0 victory over the Morris Knolls Golden eagles. Ridge will be moving onto the State Final this Saturday. Checkout full highlights and post-game interview:
Allentown 6 Ocean City 1
Emma Pascarella had two goals in the first half and the Redbirds erupted for three goals in the first ten minutes of the second half to give Allentown a spot in the Group 3 state championship.  Carly Roche, Olivia Denney, Olivia Ricci and Vanessa Rodriguez were the other goal scorers in a dominating effort.  Watch the highlights and post-match reaction from Toms River North High School: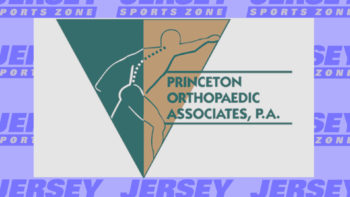 A special thanks to Princeton Orthopaedic Associates for sponsoring our Allentown coverage.  They are the reason we can bring your great moments like this historic win from the Redbirds!
Freehold Township 5 Washington Township 3
The Colbert twins struck for three more goals as the Patriots are on their way to the Group 4 state championship.  The Patriots broke a 1-1 halftime tie with three straight goals to take a 4-1 advantage.  Washington Township rallied to get within 4-3, but Jasmine Colbert's goal sealed the victory. Amanda Attanasi had a pair of goals for Washington Township.  JSZ's Nery Rodriguez has the highlights of the Patriots win at Rowan University:
Wall 1 Cinnaminson 1 (Wall wins 5-4 in PKs)
Jordan Cheche made two saves in PK's and Lauren Karabin delivered the clinching goal as the Crimson Knights earn a spot in the Group 2 state championship.  JSZ's Alex Lorenzo has highlights and post-match reaction from Hopewell Valley High School:
Ridge 1 Morris Knolls 0 Group 4 Girls Soccer Semifinals
Bailey Aaron's first half goal was the difference as Ridge advanced to the state finals for a third straight year.  JSZ's Courtney DuPont was at Franklin and gives us highlights and post-match reaction from the Group 4 soccer semifinals:
State Semifinal Scores
Group 4
Freehold Township 5 Washington Township 3
Ridge 1 Morris Knolls 0
Freehold Township vs. Washington Township in Group 4 state championship 5:30 pm Saturday at Kean University
Group 3
Middletown South 1 Northern Highlands 0
Allentown 6  Ocean City 1
Middletown South vs. Allentown in Group 3 state championship, 3:00 pm Saturday at Kean University
Group 2
Westwood 1 Hanover Park 0
Wall 1 Cinnaminson 1 (Wall wins in PKs 5-4)
Westwood vs. Wall in Group 2 state championship 12:30 pm Saturday at Kean University
Group 1
Glen Ridge 1 Mountain Lakes 0 (2OT)
Shore Regional 8 Pittman 1
Glen Ridge vs. Shore Regional in Group 1 state championship 10:00 am Saturday at Kean University