JSZ brings you highlights of four boys state soccer semifinal games:
Kearny 0 (5) Bridgewater-Raritan 0 (4)
Both the Kearny Kardinals and Bridgewater-Raritan Panthers expected to win this matchup, and that proved true as they played 100 minutes of scoreless soccer. In the end, the Kearny Kardinals were victorious in a 5-4 PK victory over the Panthers, and they will be moving onto the Group 4 State Final this Sunday. Check out full highlights now:
Sponsor Alert!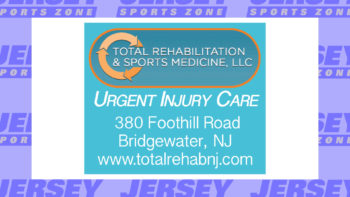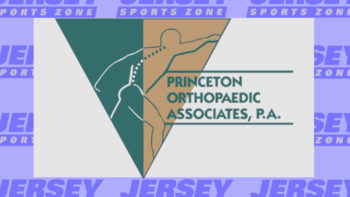 A big thank you goes out to our wonderful sponsors of Bridgewater-Raritan HS. It is because of you we are able to get great highlights of Panther athletics all year long!
Mainland 0 Toms River South 0 (Mainland wins 7-6 in PKs)
Matt Stellinato made three saves in a nine round penalty kick battle to give Mainland a spot in the Group 3 state championship.  The two teams played 100 minutes of scoreless soccer.  The Mustangs had a goal taken away in the first half due to an offsides call, while TRS Clem Slavick had a shot that was steered away at the goal line by Joe Palmieri in the second half.  Tied at 4 through five shooters in the penalty kicks, Indians keeper Jake Towell made a save in round seven giving Toms River South a chance to win it, but Stellinato kept the Mustangs season alive with a huge save.  Finally in round 9, Jimmy Kryjer scored and Stellinato made his third save to clinch the victory.  Watch the dramatic highlights and post-match interview with the Mainland keeper:
Holmdel 3 Delran 1
The Hornets fell behind in the 5th minute, but responded with three unanswered goals in a battle of two top 10 ranked state powers.  Mark McStay tied the game at one, while Anthony Arena scored the go ahead goal and Matt Leon wrapped up the scoring.  Holmdel will face Dover in the Group 2 state championship on Sunday at Kean.  JSZ's Alex Lorenzo has the highlights and post-match reaction from Hopewell Valley High School:

Thanks to BCB-Bayshore for sponsoring our Holmdel Hornets coverage.  BCB-Bayshore is the reason we are able to bring you great Holmdel highlights in all sports all year long.  We'll be at the Hornets state championship game this Sunday because of BCB-Bayshore, your community bank!
Princeton 1 Washington Township 0
Atticus Lynch pounced on a rebound in the 53rd minute for the game's only goal as the Little Tigers make their first ever trip to the state finals.  JSZ's Nery Rodriguez was at Rowan and brings you the highlights: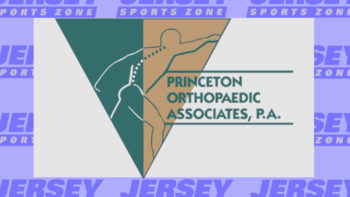 Thanks to Princeton Orthopaedic Associates for sponsoring our Princeton High coverage on Jersey Sports Zone.  We'll be at the Little Tigers state championship game this Sunday because of the support of Princeton Orthopaedic Associates
Boys Soccer State Semifinal Scores
Group 4
Kearny 0 Bridgewater-Raritan 0 (Kearny wins in PK's 5-4)
Princeton 1 Washington Township 0
Kearny vs. Princeton, Sunday at 5:30 pm in Group 4 state championship
Group 3
Mainland 0 Toms River South 0 (Mainland wins in PKs 7-6)
Mendham 1 Old Tappan 0
Mainland vs. Mendham, Sunday at 3:00 pm in Group 3 state championship
Group 2
Holmdel 3 Delran 1
Dover 1 Newton 0
Holmdel vs. Dover, Sunday at 12:30 pm in Group 2 state championship
Group 1
Pompton Lakes 2 Dayton 0
Glassboro 2 Highland Park 0
Pompton Lakes vs. Glassboro, Sunday at 10:00 am in Group 1 state championship