Jersey Sports Zone is excited to launch our high school basketball coverage.  We'll bring our cameras around the state every day during the winter and we'll post our daily higlhights recap each day.  Thanks to our sponsors for giving us the ability to bring you this great coverage.
Ranney 79 Point Pleasant Beach 53
Scottie Lewis had 23 points and 12 rebounds and Alex Klatsky had a stellar night with 22 points, 7 assists and 5 rebounds as the Panthers busted open a 7-point halftime lead to a convincing victory over the Garnet Gulls.  JSZ has the highlights of Ranney's opening night win:
Neptune 44 Marlboro 37
The Scarlet Fliers scored the game's final seven points to score an opening night road win at Marlboro.  Jared Kimbrough, a Division I signee with LaSalle, had a big third quarter to storm his team back from an eight point deficit.  Kimbrough and Scott Fields had 11 points to lead the way with Dwaine Jones chipping in with 10.  Marlboro was led by sophomore Alex Ratner who had 13 and Dylan Kaufman added 12.  Kaufman hit a baseline jumper over two defenders to tie the game at 37, but Fields responded with the go-ahead basket.  Kimbrough's hoop and foul in the final 1:30 gave the Scarlet Fliers separation.  JSZ has highlights from a great Shore Conference opener on Friday afternoon: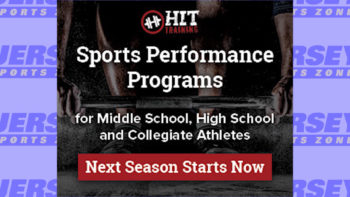 A special thanks to Hit Training for sponsoring our Marlboro Mustangs coverage on Jersey Sports Zone.  We'll have many more great moments from Marlboro athletics all year long thanks to Hit Training
Toms River North – 64 Toms River South 22
Toms River North graduated most of it's talented roster from last season that produced a 28 win campaign, but the new look Mariners did not skip a beat on opening night. Toms River North took down their crosstown rival Toms River South in dominating fashion with the help of Travis Holland and Holden Petrick. Watch Highlights of the mariners and indians below!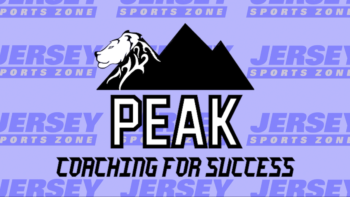 Sponsor ShoutOut!
Thanks to Peak Coaching for Success for providing coverage of Toms River North Mariner athletics.
Mater Dei-88 Keansburg 36
It was the beginning of a new basketball season for Mater Dei Prep, but for Junior Alexander Rice it was his first with the team. He quickly got adjusted and thanks to his efforts on both offense and Defense the Seraphs got their first win of the season over Keansburg in exciting fashion. If they can keep up this play Mater Dei could be one of the teams to beat going down the line. JSZ's Nery Rodriguez was there for the action!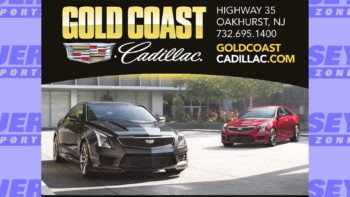 Thanks to Gold Coast Cadillace for sponsoring our Mater Dei Prep coverage on Jersey Sports Zone.  Many more highlights to come from the Seraphs because of Gold Coast Cadillac's support!
Raritan 49 Saint John Vianney 47
Pat Bowels hit a pair of free throws with two seconds left and SJV had heartbreak after Zach Moran's halfcourt shot to win the game went in, but just after the clock struck zero.  Watch the thrilling finish to this Shore Conference battle:

BCB Bayshore – your community bank is the sponsor for our Saint John Vianney and Raritan coverage.  Thanks to BCB Bayshore for allowing us to get great highlights all year long!
Shore Regional 49 Holmdel 42
The Blue Devils close out the game with a 16-0 run to storm back and beat Holmdel in an "A" Central opener.  Shore had back to back three pointers from Chris Panduri and Kyle Dubois had the go-ahead triple to break a 42-42 tie.  Panduri led the way with 19 points and Kyle Koob chipped in with 15.  Alex Rubano led the Hornets with 12.  JSZ has the highlights and post-game reaction from an exciting finish in West Long Branch:
Sponsor Shout Outs!


Thanks to ServPro of Eatontown/Long Branch for sponsoring our Shore Regional coverage and BCB-Bayshore is our Holmdel sponsor.  Thanks to these great businesses for supporting their hometown teams!