We close out September with a ton of Week 5 action from all over the Garden State!
---
Don Bosco 35 St. Peter's Prep 26 | Zone6ix High School Football Classic
The Ironmen have officially cemented their place as the clearcut No. 1 ranked team in the state of New Jersey. Don Bosco (4-2) used a relentless rushing attack to keep St. Peter's Prep (4-2) off balance and win a battle of two of the Garden State's best. Logan Bush ran for 196 yards and two scores while Nolan James accounted for a pair of touchdowns in the win.
JSZ's Jay Cook has the highlights + reaction from MetLife Stadium: 
---
Seton Hall Prep 17 Red Bank Catholic 0
The Pirates opened up a 7-0 halftime lead with a 10-point third quarter headlined by an Andrew Daly 40-yard TD on a throwback screen pass and the Prep defense was tremendous against the defending Non-Public "B" state champions.  Darren Burton II scored on an 8-yard TD run early in the 2nd quarter and Jack Catchpole, Jr. booted a 33-yard field goal to account for the Pirates scoring.
JSZ's Rich Chrampanis has the highlights from Red Bank: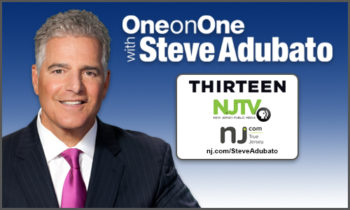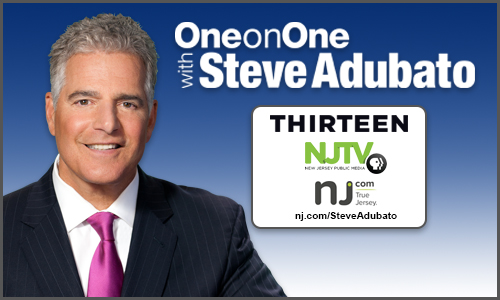 Jersey Sports Zone's coverage of Seton Hall Prep is brought to you by One on One with Steve Adubato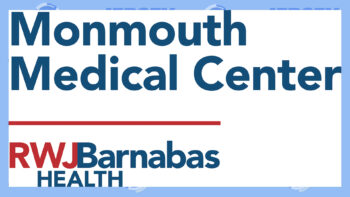 Jersey Sports Zone's coverage of RBC is brought to you by Monmouth Medical Center
---
St. Joe's (Mont.) 41 Donovan Catholic 13 | Zone6ix High School Football Classic
After suffering a tough loss to St. Peter's Prep a week ago, the Green Knights needed a get-right game and they got in on Friday nigh in the Meadowlands. St. Joe's Mont. (3-3) rushed for 451 yards last week, but instead chose to attack Donovan Catholic (3-2) through the air – Joey Gaston threw for three touchdown passes in the win, with two going to Mekhi Rossignol.
JSZ's Jay Cook has the highlights from MetLife Stadium:
---
St. Thomas Aquinas 17 Hillside 7
St. Thomas Aquinas (5-1) picked up their fifth straight win following a hard fought 17-7 victory over state power, Hillside (4-1) to hand the Comets their first loss of the season. A 100 yard pick six touchdown from Najee Lovejoy would give STA an early lead after the first quarter, the Trojans added a field goal before halftime to go ahead 10-0. Hillside cut the game to 10-7 following an interception touchdown return of their own from Marcus White. The St. Thomas Aquinas defense was able to shut down Hillside offensively, forcing back to back turnovers on fourth down late in the game. Joel Marelis tacked on a touchdown for STA in the fourth quarter to make it a two possession game which remained until the end of regulation. 
JSZ's Nery Rodriguez has the highlights and postgame reaction from Edison: 
---
Manalapan 35 Freehold Boro 0
Jackson Pfister scored on a 23-yard pick-six on the first play from scrimmage and Jason Rodriguez added a pair of touchdown runs to lead the Braves to a road win in a game that was moved up a day due to impending weather.  Manalapan raced out to a 14-0 lead at the end of one, but winless Freehold Boro was able to keep pace in a scoreless second quarter.  The Braves put the game away with 21 in the second half including a fantastic 35-yard TD pass from Matthew Grzjeka to Joe Melo.
JSZ's Rich Chrampanis has the Friday afternoon highlights from Freehold:
---
Middle Township 18 Lower Cape May 12
The Panthers trailed 12-0 at halftime, but stormed back to tie it in the third quarter, before scoring the go-ahead touchdown with one minute left in the game. Remi Rodriguez ran wild in the win for Middle (3-2), as he rushed for 176 yards and two scores. Tyree Moore also rushed for a TD and forced a key fumble on defense. Aiden McCarraher and Hunter Ray both scored TDs for the Capers (4-1) in the loss.
JSZ's Mike Frankel has the highlights from a thrilling Anchor Bowl:
---
Oakcrest 26 Absegami 0
The Falcons flew out to a 13-0 lead early in the first quarter, and cruised to their first win over the rival Braves since 2014. Lawrence Bennett, Sam Mensah, Jaleel Williams and Victor Irizarry also scored touchdowns in the win for Oakcrest (5-1). Absegami fell to (0-5) with the loss.
JSZ's Mike Frankel has the highlights from Mays Landing:
---
Highland 19 Timber Creek 14
The Tartans stood tall in the latest edition of the Backyard Brawl, handing the Chargers its first loss of the season. Long Island commit Angelo Rodriguez rushed for two touchdowns to lead the way for Highland in the win (3-3). Karon Brookins hauled in a pair of receiving touchdowns in the loss for Timber Creek (5-1).
JSZ's James Mooney has the highlights from Blackwood: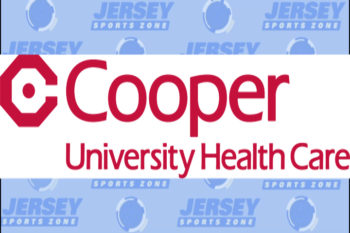 Coverage of Highland and Timber Creek is brought to you by Cooper University Health Care.
---