Delbarton 10 Watchung Hills 3 – Tournament of Champions – Semifinal
With the chance to return to the Tournament of Champions Title Game for a third year in a row No. 1 in the NJ Top 20, Delbarton did not disappoint in the semifinal match up with No. 7 Watchung Hills. What started out as a tough defensive battle in the first half saw a momentum swing as Tommy MacCowatt scored twice in the third quarter. MacCowatt picked up a hat trick in the Green Wave's 10-3 win over Watchung, they will face Summit for in the Tournament of Champions Final on 6/9. Watch the highlights:
Summit – 6 Mountain Lakes – 3 | TOC Semi Finals 
Summit has been known for their defensive play all season long, and that didn't change when the Hilltoppers needed it most. Facing a high powered Mountain Lakes offense in TOC Semi-Finals, Summit allowed just 3 goals all game, as goalie Will Vitton had 11 saves. Summit will now play No. 1 Delbarton School in TOC Final Saturday Night at Kean University. Watch Highlights of Summit vs Mountain Lakes on JSZ!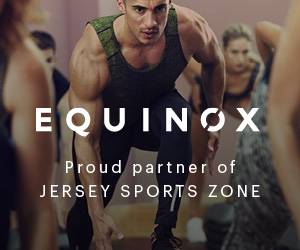 Jersey Sports Zone's coverage of the Summit HIlltoppers is made possible by Equinox of Summit.