(3) Nottingham 4 (7) Princeton 2
After a rain delay the Mercer County Semifinals finally got under way with third seed Nottingham taking on seventh seed Princeton. The North Stars relied on Monmouth University bound Ace Nick Houghton at the mound. Houghton served up 10 strike outs and allowed just 2 earned runs on 5 hits on top of an RBI blast in the bottom of the sixth to send Nottingham to the Mercer County Tournament Championship Game. They will face number one seed Hopewell Valley, watch the highlights and our post game interview with Nick Houghton now:
(1) Hopewell Valley 9 (5) Hun 0
Top seeded Hopewell Valley has put on an impressive performance in the Mercer County Tournament. With one win separating them from a trip to the Title Game, the top seeded Bulldogs exploded early against fifth seed Hun to take a 6-0 lead in the fourth. Andy Blake would shut down the Raider offense, allowing just 3 hits, no earned runs and picked up 9 strike outs. Hopewell will take on third seed Nottingham in the championship. Watch the highlights below:
Sponsor!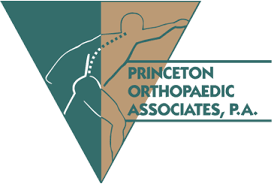 Thank you to Princeton Orthopaedic Associates for sponsoring our Nottingham, Princeton, Hopewell Valley and Hun coverage all year round on JSZ!!