Our Thursday holiday hoops menu includes the finale of St. John Vianney's Winter Showcase featuring four of NJ's top girls programs as well as the semifinals of the WOBM Christmas Classic on the boys side and the Albert E. Martin Buc Classic semifinal between Colts Neck and Lakewood.  We'll keep posting highlights throughout the evening
Lady Lancers Winter Showcase
Rumson-Fair Haven 60 Franklin 57
Tori Hyduke had 28 points including a run of five straight points in the 4th quarter to break a 47-47 tie in the final three minutes giving RFH a signature win against the defending T of C champs.  Diamond Miller scored 23 for the Warriors and reached the 1000 point plateau in the first quarter.  Rumson also got 13 points from freshman Grace Munt.  The Bulldogs bounce back from a loss to Rutgers Prep one day earlier to score a signature win.  JSZ has full highlights and post-game reaction from an outstanding game played by both teams:

ServPro of Eatontown/Long Branch is the reason we can bring you great moments from Rumson-Fair Haven sports like the girls basketball win against Franklin.
Saint John Vianney 52 Rutgers Prep 49
Sarah Karpell had 13 points, including a key three-pointer that gave SJV a four-point lead late in the game as the Lancers have a stellar two days at their first ever winter showcase.  After knocking off T of C champ Franklin on Wednesday afternoon, the Lancers got a second straight win against a state power in less than 24 hours.  Leilani Correa led all scorers with 20 points for the Argonauts, who drop their first game of the season while SJV improves to 6-0.  JSZ has the highlights of an outstanding game in Holmdel:


Jersey Sports Zone's coverage of Saint John Vianney is made possible by BCB-Bayshore and Paver Restoration
WOBM Christmas Classic at Pine Belt Arena
Toms River North – 69 Marlboro – 63 in Double OT
Toms River North trailed 53-44 with just over a minute to play in regulation before rallying for an improbable 69-63 comeback win over Marlboro in Double OT. The Mariners advance to their 4th straight WOBM Championship Game, where they will face Manasquan on saturday night. Mark Mogarte led TRN with 18 points, and Holden Petrick added 16. Watch highlights and post game reaction of TRN vs Marlboro below!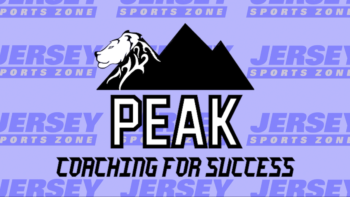 JSZ's Toms River North coverage is being brought to you by Peak Coaching for Success.  Thanks to Peak for letting us showcase great TRN action all year long!
Manasquan – 46 Red Bank Catholic – 29
Brad McCabe poured in 24 points as The Manasquan Warriors improved to a perfect 6-0 on the season with a 46-29 win over RBC. Manasquan now advances to play Toms River North in the Championship Game of the 2017 WOBM Christmas Classic. Watch Highlights of Manasquan vs Red Bank Catholic below!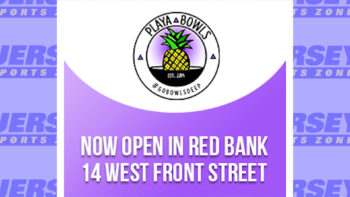 Playa Bowls in Red Bank is the reason we bring you comprehensive coverage of the RBC Caseys all year long.
Albert E. Martin Buc Classic at Red Bank Regional
Colts Neck 57 Lakewood 35
Dan Gaines had 18 points and Ben Bosland added 15 as the Cougars built an 11 point halftime lead and cruised in the second half to reach the championship game at the Albert E. Martin Buc Classic.  The Cougars will face off against Sayreville in the title game on Saturday in Little Silver.  Once again, Colts Neck provides some fun highlights on JSZ: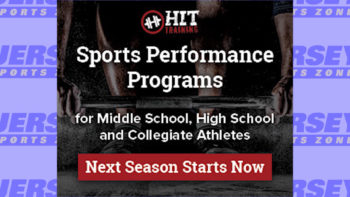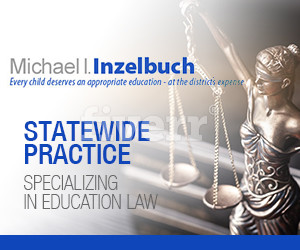 Colts Neck coverage on JSZ is being brought to you by Hit Training.  Lakewood highlights and features are made possible by Michael Inzelbuch Law.
Husky Holiday Classic
Matawan -57 Ocean Township 56
The semifinal game between Ocean and Matawan took nearly every second to complete. After a dominating first half performance from Matawan, Ocean then rallied in the third to go into the fourth quarter leading 50-42. The Huskies then put the ball in the hands of their best scorer Reggie Tawaih and he didn't disappoint as he scored the go ahead point late in the fourth to advance Matawan to the Tournament Final against Union Saturday evening. JSZ's Nery Rodriguez was there for all the action:
Roselle Park 74 Keyport 46
Sponsor Shout out!

Thank you to BCB Bayshore for sponsoring our Keyport coverage!
Len Sepanak Memorial Tournament at Ridge
Morristown 61 Westfield 51
It's day two of the Len Sepanak Memorial Tournament at Ridge High School. The first game featured the Westfield Blue Devils and the Morristown Colonials. Early in the game, the Blue Devils were leading Morristown, but in the second half the Colonials took over. In the end, the Morristown Colonials pulled out the 61-51 win over Westfield, improving them to 1-1 in the tournament. Check out full highlights featuring leading scorers Steve Bergeman and Timmy Ganning as they lead the Colonials to victory:
Ridge 76 Elizabeth 45
The Ridge Red Devils hosted their annual Len Sepanak Memorial Tournament this week, and took on the Elizabeth Minutemen. Elizabeth had not lost a game yet this season coming into the tournament, while the Red Devils came into tonight 2-2. However, it was Ridge's Chris Feringa who dominated the court, scoring 19 total points. Check out Feringa as he leads Ridge to their third victory of the season, 76-45, over Elizabeth: