High school football players across Monmouth and Ocean County once again gave us some tremendous highlights.  Cast your vote now for Top Play and Top Performer from Week Eight.  Polls stay open until Tuesday night at 8:00 pm – the winners will get a Monmouth Building Center Game Ball this week!
Week Eight brings us another batch of outstanding Top Play nominees as well as Top Performers.  There are six Top Play and six Top Performer nominees.  11 of the 12 schools represented have not won a Monmouth Building Center Game Ball in 2014.
A reminder that coaches can nominate Top Play or Top Performer honors by emailing rich@shoresportszone.com. Watch the nominees below and cast your vote. Right below the Top Play poll is the Top Performer where ten more names are up for a Monmouth Building Center Game Ball. The polls will stay open until 8:00 pm on Tuesday and we'll make Game Ball presentations this Wednesday.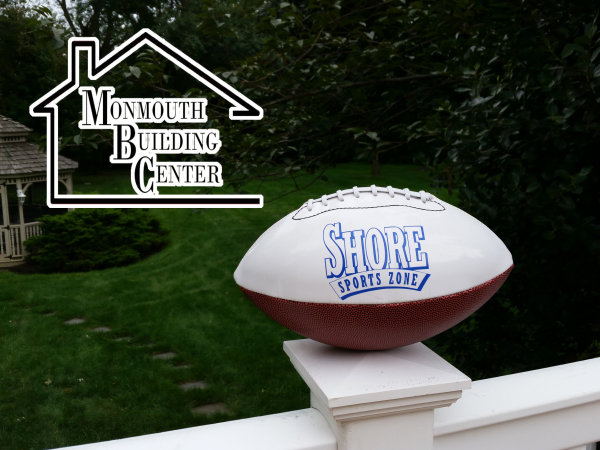 Monmouth Building Center in Shrewsbury is a proud sponsor of SSZ Game Balls.  They are family owned and operated since 1967.  If you have a home project, they have everything you need.  Monmouth Building Center is showing their support for high school athletes in Monmouth and Ocean County and Shore Sports Zone thanks them for allowing us to shine the spotlight on kids all year long.