As we get ready for the Regional Championships and the end of the high school football season, JSZ has gone deep in its archives to pick out the best plays captured by our cameras during the 2019 football season.
We've got seven categories for you to vote on. The polls are open NOW through Wednesday night at 9:00 p.m. The winner of each category will get an invite to Jersey Sports Zone's third annual football banquet on December 11 in Woodbridge.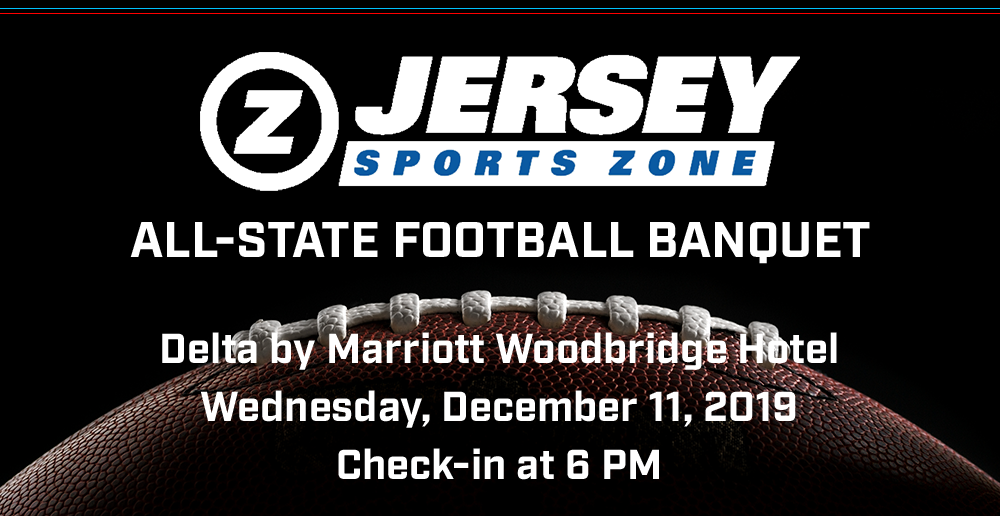 Thank you again to all the great athletes for giving us so many incredible plays to choose from. Watch all the videos below and cast your vote now!
TD Run of the Year
TD Pass Play of the Year
Defensive TD of the Year
Special Teams TD of the Year
Sack of the Year
Clutch Play of the Year
Viewers Choice Play of the Year
JSZ's Top Play Belt winners from the regular season are not in the Plays of the Year. Those winners will be invited to the banquet and be honored along with our Plays of the Year winners.
JSZ 2019 Top Play Belt Winners
Week 0: Sam Williams, Pingry
Week 1: Thomas Amankwaa, Hillsborough
Week 2: David Hicks, Red Bank Regional
Week 3: Nate Summerville, Shawnee
Week 4: Nasir Calhoun, Donovan Catholic
Week 5: Nasir Abney, Holy Cross
Week 6: Mike Cassanata, Wayne Hills
Week 7: Jada Byers, St. Joe-Hammonton
Week 8: Jake Cook, Mainland
Week 9: Jimmy Pepe, Randolph
Week 10: Lonnie Cebulski, Jackson Memorial