We've gone back through an incredible spring of highlights and picked the top clutch moments and web gems from the Shore.  Cast your vote for the Playa Bowls of Red Bank Spring Sports Plays of the Year through Tuesday
Once again, our cameras were at Shore Conference games in baseball, softball and lacrosse this past spring and the athletes from Monmouth and Ocean County provided some tremendous highlights.  Our Spring Sports Plays of the Year features clutch performances from walk-off winners to game winning moments.  Our web gems feature the best defensive glove work from baseball and softball.  Cast your vote now through Tuesday at 8:00 pm and we will honor the winners later on this week!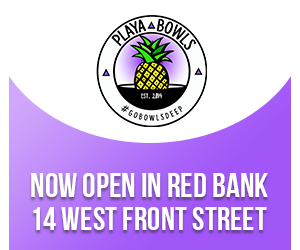 Thanks to Playa Bowls in Red Bank for sponsoring our Plays of the Year on Shore Sports Zone.  If you haven't tried a Playa Bowl yet, you are missing out!  Stop by Playa Bowls on 14 West Front Street in Red Bank this summer for a healthy snack!