Thanks to everyone who voted!  See the Play of the Year winners and all the nominees!
Shore Sports Zone's debut season of high school football coverage showcased the Shore Conference's best all year long.
Thousands of fans had their voice heard on shoresportszone.com and earned their favorite players a trip to the banquet.  Here are the Play of the Year winners voted by YOU!
TD Run of the Year – Nick Cella, RBC
TD Pass Play of the Year – Aneesh Agrawal/Pete Savrides, Holmdel
Defensive TD of the Year – DeJohn Rogers
Special Teams TD of the Year – Dan Debner, Manalapan
Clutch Play of the Year – Jimmy Green/Justin Trapp, Monmouth Regional
All-Zone TD of the Year – Christian Palmer, Mater Dei Prep
Iplay America in Freehold is our newest partner and are supporting high school sports in Monmouth and Ocean County like you've never seen before.  Coming up in January, IPlay America will bring us the Game of the Week where we will throw out T-Shirts to fans at Shore Conference sporting events.  Their incredible facility is the home of our banquets and our first football media day coming up this summer.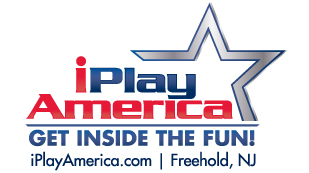 See all the nominees and polling results!