Vote now for our second round of Monmouth Building Center Game Balls.  The top hitting and pitching performers are up for voting. Cast your choice now – the polls close at 9pm on Tuesday night
Saturday saw Ocean's Anthony Bartolomei get on the ballot with his walk-off home run in the 8th inning to beat Freehold (if you haven't seen it, click above to watch the great finish and Gatorade bath!)  Once again, we have listed five hitting and five pitching performances from both high school baseball and softball.  Ballots will stay open until Tuesday at 9:00 pm.
Last Week's Game Ball Winners
Congratulations to last week's Game Ball winners: Tommy and Jack Sheehan of Manasquan and Jessica Veary of Matawan.  Our SSZ balls are expected to arrive to headquarters early this week.  We'll pay a visit to both Manasquan and Matawan to hand out Game Balls along with this week's winners!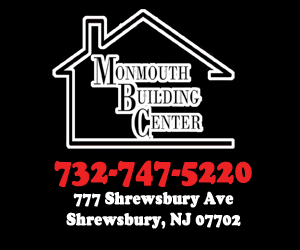 A special thank you to Monmouth Building Center for supporting high school athletes in our area.  It's because of Monmouth Building Center that we're able to bring a new level of coverage to Jersey Shore sports.  We're hoping to find a sponsor to honor boys and girls lacrosse players this spring.  If you know a business that would want to support the lacrosse athletes of Monmouth and Ocean County, drop us a line! (rich@shoresportszone.com)