Hear from Middletown South's Joe Timmins after his 92 yard kickoff return vs. Neptune earned him a Monmouth Building Center Game Ball
MIDDLETOWN – Following Middletown South's 20-13 win over Middletown North on Thanksgiving morning, SSZ presented Joe Timmins with a Monmouth Building Center Game Ball.  Timmins had a 92 yard kickoff return in the Eagles 27-3 playoff win over Neptune to earn a shot at the Central Jersey Group 4 state championship against Jackson Memorial.
One More Game Ball!
This was supposed to be the last Game Ball of 2014, but we had too many great highlights on Thanksgiving.  So coming up on Saturday, we'll post five nominees for the final Monmouth Building Center Game Ball of 2014.  And don't forget, we will have the nominees for the IPlay America Plays of the Year.  The best of the best from 2014 will have a week long vote-off with the winners earning an invite to the 2014 Shore Sports Zone All-Zone Banquet at IPlay America on December 16th.  The Plays of the Year will launch on Wednesday!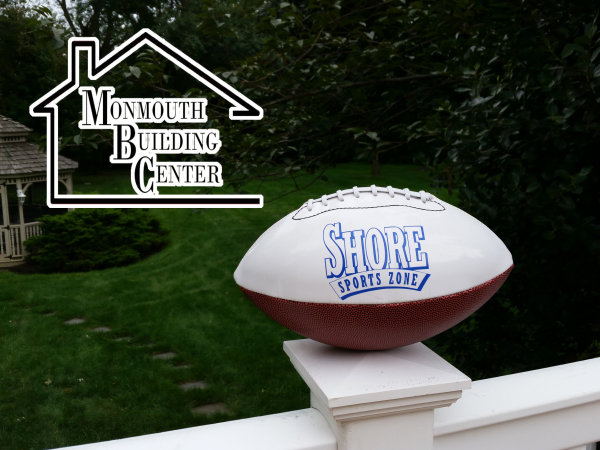 Monmouth Building Center in Shrewsbury is a proud sponsor of SSZ Game Balls.  They are family owned and operated since 1967.  If you have a home project, they have everything you need.  Monmouth Building Center is showing their support for high school athletes in Monmouth and Ocean County and Shore Sports Zone thanks them for allowing us to shine the spotlight on kids all year long.