After losing by one goal in the Shore Conference boys lacrosse finals, Rumson-Fair Haven turned the tables to score a 5-4 win over Manasquan in the South Jersey Group 2 championship game.  SSZ has all the highlights and post-game reaction in our US Army Lacrosse Game of the Week
Rumson-Fair Haven 5 Manasquan 4
Charlie Curran scored back to back goals in the span of 51 seconds late in the fourth quarter to give RFH a South Jersey Group 2 title.  Manasquan, who topped the Bulldogs 8-7 in the Shore Conference finals, had a 3-1 halftime lead before Rumson scored a pair of goals to tie the game at three at the end of three quarters.  After a Jarrett Birch goal gave the Warriors a 4-3 advantage in the fourth quarter, Curran's go ahead goal made it a 5-4 game with 2:34 to go.  Manasquan had a couple of chances to tie it as Jarrett Birch hit the post with 15 seconds to go.  Rumson-Fair Haven advances to the Group 2 state championship on Wednesday.  The Bulldogs face Ramapo at 5:00 pm at Shore Regional High School.   Watch all the highlights and post-game reaction in our US Army Lacrosse Game of the Week:
US Army Game of the Week
Thanks to the US Army, Shore Sports Zone will bring you a Game of the Week in baseball, softball and lacrosse throughout the entire spring.  We'll pick the big games on the schedule and bring you extended highlights and post-game reaction.  Thanks to the US Army for supporting our coverage of great Shore Conference sports here on SSZ!
Sponsor Shout Outs!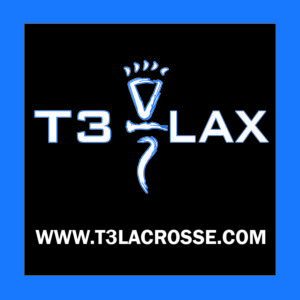 It's great to have T3 Lacrosse joining our Shore Sports Zone team and giving us a chance to show great lacrosse action.  Visit T3lacrosse.com for summer camps and top training!
Thanks to ServPro of Eatontown/Long Branch for sponsoring Shore Sports Zone's coverage of Rumson-Fair Haven.  We'll have highlights of RFH's state championship game this Wednesday thanks to ServPro of Eatontown/Long Branch!