Roselle Catholic 75 Nottingham 62
Alanzo Frink scored 23 points and didn't miss a single shot and Naz Reid added 20 points and 9 rebounds to get the Lions into the Tournament of Champions title game on Sunday in Trenton against Don Bosco Prep.  Roselle Catholic fell behind 8-2 early, but turned up the offense to lead 21-11 after one. The Northstars made a number of surges to stay in the game and still trailed by only single digits in the fourth quarter.  Darrell Johnson led the way for Nottingham with 18 points who finished the season with a 30-3 record.  JSZ has the highlights of another batch of incredible highlights courtesy of New Jersey's #1 ranked team: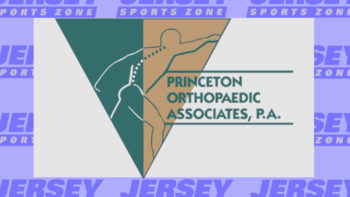 A special thanks to Princeton Orthopaedic Associates for supporting our Nottingham Northstars coverage during a special season.  We'll have many more Mercer County highlights this spring thanks to Princeton Orthopaedic Associates!
Don Bosco Prep 49 Shawnee 39
The duo of Marcellus Earlington and Ron Harper, Jr. has once again led the Don Bosco Prep Ironmen to victory.  Harper, Jr. had 17 points and nine rebounds and Earlington had 12 points and 16 boards as Don Bosco was able to come back from a 20-8 deficit to open the game.  Dean Noll was sensational for the Renegades with 24 points.  Don Bosco Prep is back in the Tournament of Champions final for a second straight year.  JSZ has highlights and post-game reaction from Toms River: