Rumson-Fair Haven girls basketball coach confirmed to multiple media outlets that he's retiring after 30 years leading the Lady Bulldogs program and leaving the bench as the Shore Conference's all-time leader in wins
Rumson-Fair Haven girls basketball coach George Sourlis has announced his retirement after 30 years as the Lady Bulldogs girls basketball coach.  His record speaks for itself: 653 career wins, 14 sectional titles and five state championships.  His final season with RFH saw the Lady Bulldogs post a 22-7 record.  Junior Hannah Scanlan and senior Nicole Morris earned spots on SSZ's All-Zone girls basketball team.
Sourlis by the numbers
Win/Loss record: 653-198
State Championships: 1996 (Group 1), 2002, 2006, 2007, 2009 (Group 2)
Sectional Championships: 14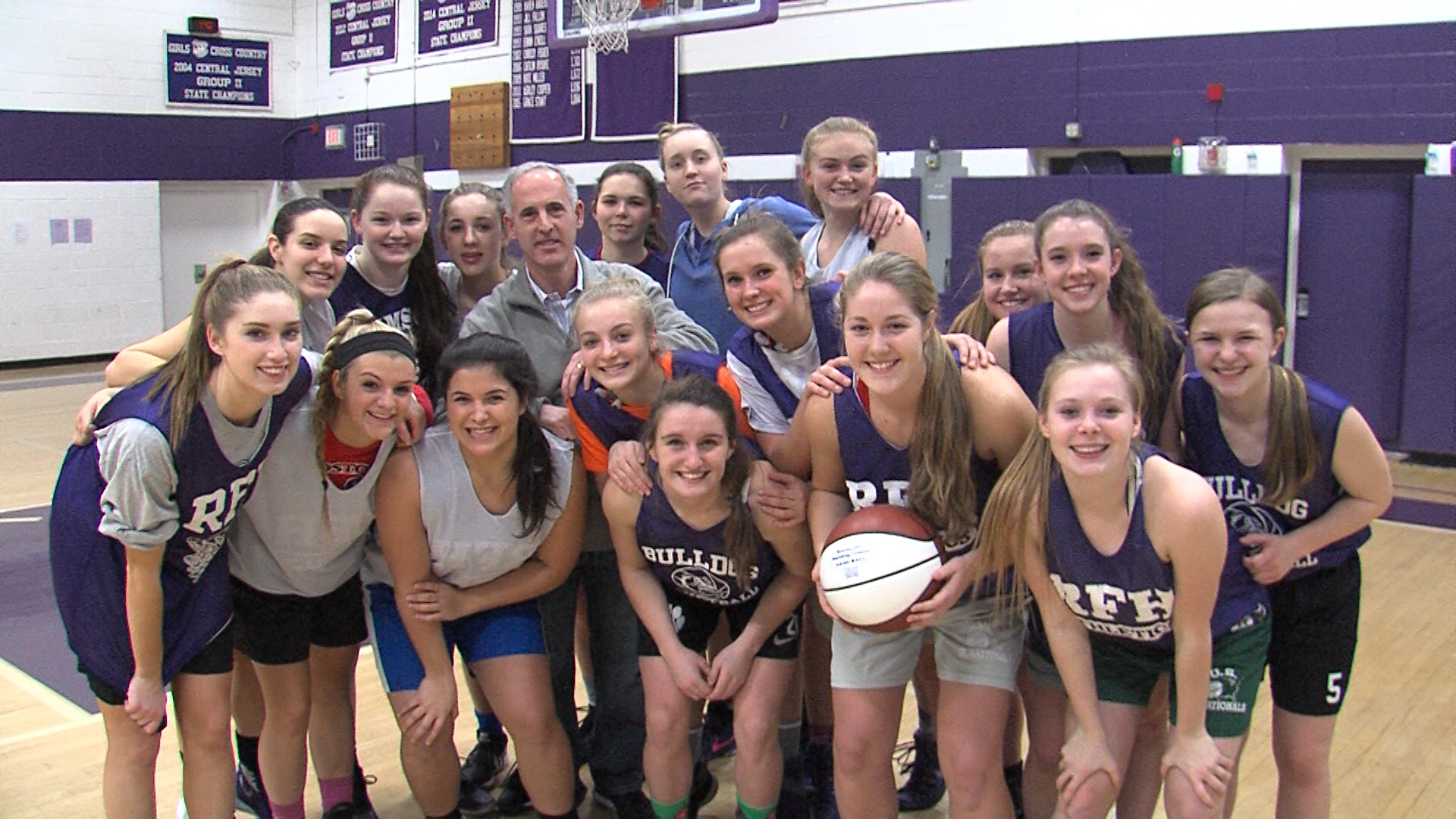 Coach George Sourlis with the 2015-16 RFH Lady Bulldogs following a Game Ball presentation to Katie Foos
SSZ congratulates coach Sourlis on a stellar career and wishes him well in retirement.