Rumson-Fair Haven scores a 7-5 win over rival RBC outdoors at Navesink Country Club.  SSZ has highlights and post-game reaction!
Rumson-Fair Haven 7 Red Bank Catholic 5
Just like the NHL on January 1st, the Jersey Shore version of the winter classic saw Rumson-Fair Haven host Red Bank Catholic outdoors at Navesink Country Club.  Fans lined up along the boards and on the top terrace of the clubhouse with a breathtaking view of the Navesink River and the lights of Red Bank.  Connor Deverin and Robbie Garavante scored two goals apiece as the Bulldogs jumped out to a 3-1 lead at the end of one and a 4-2 lead after 2 periods.  Evan Hoey became RBC's all time leading scorer in the loss when his third goal of the night got him to 142 career points.  RBC would close within one goal on two occasions in the third, but an empty netter sealed a key division win for RFH.
Sponsor Shout Outs!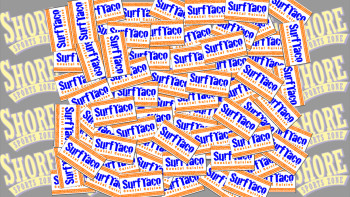 Thanks to Surf Taco for sponsoring our RBC coverage and RYPT for making it possible to bring you great Rumson-Fair Haven highlights and features in all sports!