SSZ has two great Saturday boys basketball matchups.  Jack Anderson delivered a buzzer beater in Middletown South's 49-48 win over Shore Regional.  RFH squandered a 13 point lead late, but hung on for a 65-64 win at home against Manasquan
Rumson-Fair Haven 65 Manasquan 64
The Warriors mounted a 12-0 run in the final two minutes, but Rumson-Fair Haven was able to hang on to get to 17-1 on the season.  The Bulldogs had four players in double figures led by Jack Solano with 20 points.  Tyler Pierson had 14 points, Ian O'Connor scored 13 and Teddy Sourlis added 10.  Devin Jensen paced Manasquan with 18 points including 10 in the fourth quarter.  Tyler Hobbie delivered two key three pointers late in the game.  His second triple made it a 65-63 game with 12 seconds left.  After Sourlis missed the front end of a one and one, Brian Paturzo drew a foul with four seconds left and took a long shot attempt while drawing contact, earning three free throws.  Paturzo went 1 of 3 from the charity stripe and a last second attempt by Manasquan was deflected by Pierson on an inbounds pass.  Watch highlights of an entertaining game on Saturday afternoon in Rumson:
Middletown South 49 Shore Regional 48
Jack Anderson sank a baseline jumper at the buzzer to give the Eagles a dramatic road win at Shore.  The Blue Devils stormed back from a 42-31 fourth quarter deficit.  Chris Panduri stepped up with two key baskets and then drew contact in the closing seconds.  Panduri made two free throws to give Shore a 48-47 lead with six seconds left.  Middletown South did not call a timeout and gave the ball to James Baldo.  The Eagles guard drove to the paint and dished it to Anderson who provided the heroics.  Ryan Purcell led all scorers with 24 points for Middletown South, Panduri had 19 for the Blue Devils.  Watch the great finish: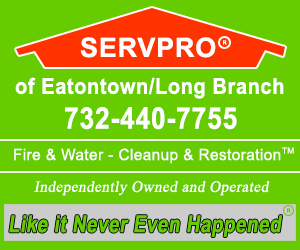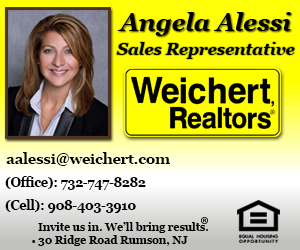 Sponsor Shout Outs!
Thanks to ServPro of Eatontown/Long Branch for sponsoring our RFH and Shore Regional coverage on Shore Sports Zone.  Angela Alessi and Weichert Realtors is the reason we were able to get TWO buzzer beaters from Middletown South this week!