Marc Dennis delivered a clutch drive with five seconds to go giving the Green Wave a 46-44 win over Red Bank Regional.  SSZ has extended highlights and post-game reaction in our US Army Boys Basketball Game of the Week.  SSZ also has highlights of Red Bank Regional's girls win against the Green Wave
Long Branch 46 Red Bank Regional 44
Marc Dennis delivered a beautiful drive with four defenders in the paint with five seconds left to let the Green Wave snap a three game losing skid.  RBR battled back from a seven point deficit in the fourth quarter to draw even when Connor McLoone scooped a shot with 17 seconds left to tie the game at 44.  The Bucs attempt to force overtime fall short as Nasir Williams missed a shot at the buzzer.  Dennis led the Green Wave (11-7) with 17 points and Tyree Morris added 16.  Williams led the Bucs with 12. RBR is now 7-10 and needs to win its next three games to qualify for the Shore Conference Tournament.  Watch highlights of a great game that went down to the wire in our US Army Boys Basketball Game of the Week:
US Army Game of the Week
Thanks to the US Army, Shore Sports Zone will bring you a Game of the Week in hockey, boys basketball and girls basketball all winter long.  We'll pick the big games on the schedule and bring you extended highlights and post-game reaction.  Thanks to the US Army for supporting our coverage of great Shore Conference sports here on SSZ!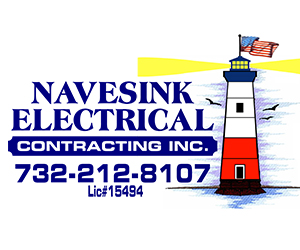 Sponsor Shout Outs
Thanks to Rosario Realty (Long Branch) and Navesink Electrical (Red Bank Regional) for sponsoring our coverage on Shore Sports Zone.  Because of these two great sponsors, we'll have many more great moments from the Green Wave and Bucs in all sports this year.