Anthony Mitchell won a Monmouth Building Center Game Ball after a great week for the Red Bank Regional Bucs
LITTLE SILVER – Red Bank Regional guard Anthony Mitchell captured the second edition of Monmouth Building Center's Hoops Game Ball after a stellar week for the Bucs.  Mitchell averaged 19 points per game in a pair of wins.  Watch the story above to see the presentation and RBR christening the Game Ball with a tip drill for a dunk.  Mitchell had a staggering 17,175 votes in just over 48 hours to edge out Southern Regional's Jack Logue for the honor.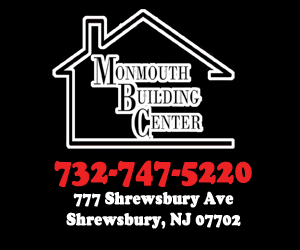 A special thanks to Monmouth Building Center in Shrewsbury for supporting high school athletes in Monmouth and Ocean County.  It started with football honors and now we have basketballs and game pucks in the winter.  Coming up on Thursday, we will present a girls Game Ball to Bianca Nicolini of Southern Regional.  This Monday, we'll visit the Southern Regional hockey team for their home game against Toms River East and present our first Game Puck to Ryan Rowland.
A reminder that we post top performers from the week every Sunday on SSZ and polls stay open until Tuesday at 4:00 pm.