Red Bank Catholic running back Nick Cella's bruising touchdown run against Manalapan was voted Top Play for Week Seven and earned the senior a Monmouth Building Center Game Ball
RED BANK – RBC running back Nick Cella was voted Top Play of Week Seven.  The Caseys senior delivered a dazzling 37 yard touchdown run in RBC's 35-7 win over Manalapan and earned himself a Monmouth Building Center Game Ball.  In just under 72 hours of balloting, Cella racked up a total of 11,412 votes.  Thanks to all the fans who came out and voted for the Top Play of the week.
Click below to see our full breakdown of the Caseys big win over the Braves: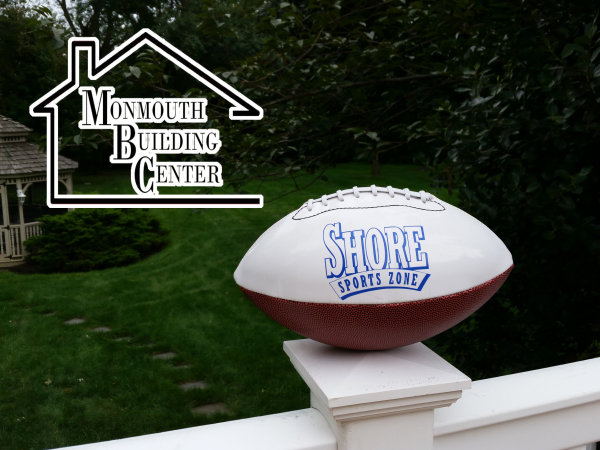 Monmouth Building Center in Shrewsbury is our Game Ball sponsor.  Thanks to their support, we're able to bring special recognition to athletes all across Monmouth and Ocean County every week.  Every Sunday on Shore Sports Zone, we post the nominees for Top Play and Top Performer and the fans vote on who will get the Game Ball.   Each week, we get an outstanding list of Top Plays captured by our cameras.