Ocean Township 1 Point Pleasant Boro 1 (Spartans win 3-1 on PKs)
The Spartans own a 12 game win streak after outlasting Point Pleasant Boro 3-1 in penalty kicks to advance to the quarterfinals of the Shore Conference Boys Soccer Tournament.  Trailing 1-0 at the half, Luke Yates drew the Spartans even with a fantastic shot from 30 yards out.  After 20 minutes of extra time, the game would ultimately be decided on penalty kicks.  The Spartans were a perfect three for three on their shots, while Max Winters allowed just one goal and made the game-clinching save.  Ocean Township is now 14-2-1 and the #5 seed will host #20 Monmouth Regional in the Shore Conference Tournament semifinals.  Watch the highlights of the Spartans second round win:
Sponsor Shout Out!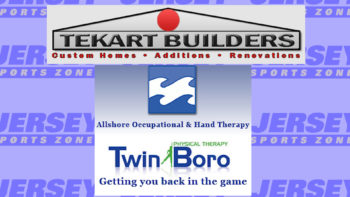 Thanks to Tekart Builders, Allshore/Twin Boro and the Black and Gold Football Parents Club for supporting Jersey Sports Zone and allowing us to capture great moments from Point Pleasant Boro athletics all year long!
Shore Conference Boys Soccer Tournament 
Second Round Scores
(1) CBA 2  (16) Middletown South 0
(2) Holmdel 3  (18) Shore Regional 0
(3) Jackson Memorial 2  (19) Raritan
(20) Monmouth Regional 1  (4) Freehold Township 0
(5) Ocean Township 1  (12) Point Pleasant Boro 1 (Spartans advance on penalties 3-1)
(6) Pinelands 2  (11) Long Branch 1
(7) Howell 3  (23) Wall 0
(9) Rumson-Fair Haven at (8) Toms River South – Thursday at 6pm
Quarterfinal Matchups – Friday
(1) CBA vs. RFH-TRS winner, Saturday
(6) Pinelands at (3) Jackson Memorial
(20) Monmouth Regional at (5) Ocean Township
(7) Howell at (2) Holmdel