Marlboro running back Dontrell Alston had 34 carries for 196 yards and 2 TD's in the Mustangs 27-21 win over Neptune.  His outstanding effort earned him a Monmouth Building Center Game Ball.  JSZ paid a visit to Marlboro practice for a great Game Ball presentation:
Watch some of Alston's highlights from Week 6: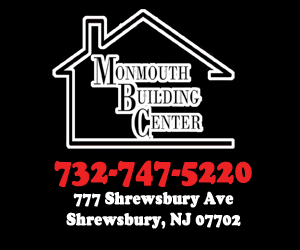 Monmouth Building Center in Shrewsbury has helped us celebrate great athletic performances in the Shore Conference over the past four years.  Thanks to the team at Monmouth Building Center for giving us the chance to honor great Shore kids in football, basketball, baseball and softball.
Coming up on Sunday, we'll have another 10 nominees from the Shore Conference up for a Monmouth Building Center Game Ball.   The polls open at 9:00 am and closes on Tuesday at 3:00 pm