Long Branch 3 Barnegat 0
Matt Mincieli threw six shutout innings and delivered two-run single to cap off a three-run fifth inning to lead the Green Wave to a season-opening win.  On a day when almost the entire state baseball schedule was wiped out due to snow, the Bengals and Green Wave take the spotlight for Monday baseball.  Watch all the highlights here: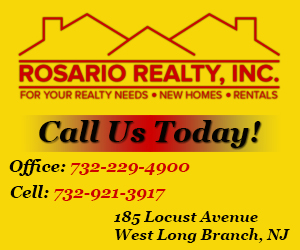 Great sponsors are the reason JSZ can bring you exciting high school highlights from all around the state.  JSZ's coverage of Barnegat is made possible by BSR Physical Therapy.  Rosario Realty is the reason we can bring you great moments from the Long Branch Green Wave all year long.