SSZ has highlights from two Shore vs. Shore matchups in the state baseball playoffs.  Wall was down to its final out before rallying for two runs to upset Middletown South, plus 7th seeded Manasquan tops #2 Point Boro 8-1.  We've got all the scores and matchups for this Tuesday on the road to the state championship on the diamond
Central Jersey Group 3 Baseball 2nd Round
(7) Wall 3  (2) Middletown South 2
The Crimson Knights were one out away from elimination, but rally for two runs in the 7th to upset the 2nd seeded Eagles and earn a spot in the sectional semifinals.  Jamie Loesch delivered an RBI single to tie the game at 2, and the game winner came as Joe Castellucia scored on an error at second base.  Connor Metelski relieved Matt Yard and pitched 1 2/3 innings of scoreless baseball to notch the win.  Middletown South took a 2-1 lead on solo homers from Ben Porpora in the 5th, followed by a Johnny Zega blast in the 6th.  Regan Dombrowski accounted for the game's other run with a solo shot in the 2nd for the Crimson Knights.  The Eagles are still in the hunt for the Shore Conference championship and play this Wednesday in Red Bank against Toms River South in the SCT Semifinals.  Wall travels to #6 Nottingham in the sectional semifinals on Tuesday.  Great drama and post-game interviews from this one:
Central Jersey Group 2 Baseball 2nd Round
(7) Manasquan 8  (2) Point Pleasant Boro 1
Tommy Sheehan threw a complete game six hitter, striking out 10 and the Warriors busted open a close game with a 6-run 6th inning to advance in Central Jersey Group 2.  Manasquan took a 2-1 lead in the third on a sacrifice fly from James Harmstead.  Sheehan worked through a bases loaded jam in the third and the sixth inning featured a 2-run single by Parker Day and a throwing error that resulted in three runs coming in.  Manasquan will travel to Delsea in the sectional semifinals on Tuesday: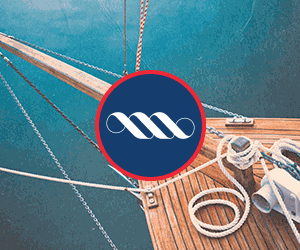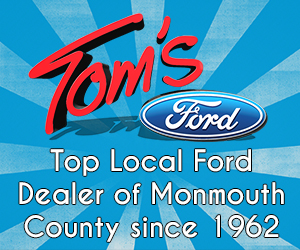 Our sponsors allow us to bring you great post-season coverage.  Thanks to Manasquan Bank for sponsoring Manasquan, Wall and Point Pleasant Boro.  Tom's Ford sponsors our coverage of Middletown South.
NJSIAA State Baseball Playoffs 2nd round 
Thursday Matchups
North 2 Group 3
(3) Governor Livingston 9  (11) Matawan 0
Central Jersey Group 4
(16) North Brunswick 6 (8) Marlboro 3
Central Jersey Group 3
(8) Brick Township 5  (1) Steinert 1
(4) Ocean Township 5  (12) Allentown 4 (11 innings)
(7) Wall 3  (2) Middletown South 2
Central Jersey Group 2
(1) Delaware Valley 6  (8) Monmouth Regional 5
(7) Manasquan 8  (2) Point Pleasant Boro 1
Central Jersey Group 1
(4) Middlesex 5  (5) Shore Regional 4 (9 innings)
(3) South Amboy 3  (6) Point Pleasant Beach 2
(2) Keyport 6  (10) Dunellen 0 (Wednesday)
South Jersey Group 4
(1) Clearview 2  (8) Toms River North 0
South Jersey Group 3
(1) Ocean City 6  (9) Central Regional 0
(4) Mainland 4  (12) Lacey 1
(6) Toms River South 7  (3) Delsea 0
South Jersey Group 2
(1) West Deptford 2  (8) Barnegat 1
(10) Manchester 4  (2) Haddonfield 1
Non-Public South "A"
(4) Camden Catholic 3  (13) Donovan Catholic 2
(6) Saint Augustine 2  (11) Saint John Vianney 0
Non-Public South "B"
(9) Holy Spirit 13  (8) Mater Dei Prep 0 (5 inning)
(3) St. Joseph (Hammonton) 7  (14) Ranney 5
(6) Saint Rose 13  (11) Wardlaw-Hartridge 0
NJSIAA State Baseball Playoffs
Sectional Semifinals – Tuesday
Central Jersey Group 3
(8) Brick Township at (4) Ocean Township
(7) Wall at (6) Nottingham
Central Jersey Group 2
(7) Manasquan at (3) Delran
Central Jersey Group 1
(3) South Amboy at (2) Keyport
South Jersey Group 3
(6) Toms River South at (2) Highland
South Jersey Group 2
(10) Manchester at (6) Cinnamonson
Non-Public South "A"
(8) Notre Dame at (1) RBC
(6) Saint Augustine at (3) CBA
Non-Public South "B"
(6) Saint Rose at (3) St. Joseph-Hammonton