Cadi Long is the goalie for the Brick Stars, a team of special needs athletes who have a love for hockey that is inspirational.   Katie shined in net as the Brick Stars played their annual game against the US Wounder Warriors at Avon Pond on Sunday
The Brick Stars is a special needs hockey program that provides equipment, ice time and high quality instruction every Sunday morning at the Ocean Ice Palace in Brick.  For the 6th straight year, the Brick Stars faced off against the USA Wounded Warriors in an outdoor exhibition at Avon Pond.  Hockey players from Saint Rose, Wall, CBA and Point Pleasant Boro were on hand to watch the action.  Many of those players donate their time to work with the Brick Stars on Sunday mornings.
Point Pleasant Boro hockey coach Alex DePalma is the catalyst for the Brick Stars.  The program has grown to over 60 players on the ice.  During the game, we saw Brick Stars goalie Cadi Long make oustanding saves in net for the Brick Stars.  Talking with her after her great performance shows the impact of the Brick Stars program:
The Brick Stars is entirely supported by volunteers and donations from the community.  In addition to hosting the event, Avon Pond presented a $500 check to the Wounded Warriors and the Brick Stars.  NHL standouts James and Trevor van Riemsdyk are both big supporters of the Brick Stars program.  You can visit the Brick Stars website HERE to learn more.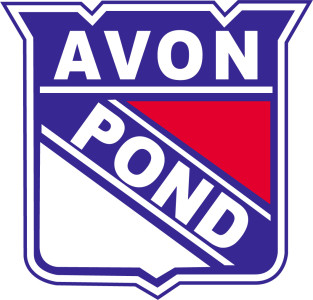 Pictures from Sunday's Avon Pond Brick Stars/USA Wounded Warriors Winter Challenge