New Year's Jump Off – Paterson
Montclair Immaculate 69 Ranney 61
Syracuse commit Jalen Carey had 28 points in a game as the Lions were able to outlast jaw dropping highlights from the Ranney duo of Bryan Antoine and Scottie Lewis in front of a packed house at Don Bosco Tech in Paterson.  Antoine had 28 points and Lewis 11 points, 7 rebounds and 5 blocked shots.  Montclair Immaculate is on a four game win streak after an impressive win.  Watch some incredible highlights from two great teams:
Mater Dei Prep 59 Teaneck 55
Mater Dei raced out to a 16 point halftime lead, but had to hold off a furious comeback attempt that was highlighted by Ja'Quaye James scoring his 2000th point in a losing effort.  Kenny Jones led the Seraphs with 16 and Alexander Rice and Kyle Cardaci both posted 15 points for coach Ben Gamble's team which reached the 5-0 mark.  James finished with 20 and he hit the 2000 point milestone on a three-pointer in the 4th quarter.  Watch the exciting highlights from Don Bosco tech: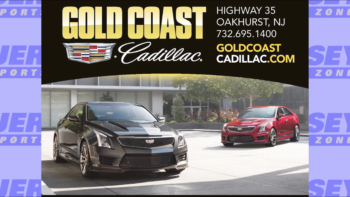 JSZ's coverage of Mater Dei Prep is brought to you by Gold Coast Cadillac.  They are the reason we'll have many more great Seraphs highlights in 2018!