Our US Army Boys Basketball Game of the Week has extended highlights and post-game reaction from Mater Dei Prep's 55-40 win over Sayreville in Little Silver at the Albert E. Martin Buc Classic Championship
Mater Dei Prep 55 Sayreville 40
Elijah Barnes scored 18 points and hauled in 8 rebounds to earn the MVP honors in the Albert E. Martin Buc Classic.  The Seraphs raced out to a 24-9 lead, but Sayreville battled back to cut the 15 point lead to 30-21 at the half.  The Bombers got within one early in the 4th quarter on a Ryan O'Leary three point play, but Mater Dei rattled off four straight points and pulled away.  Yasin Pretlow had a dazzling behind the back move for a layin and Barnes had a pair of emphatic dunks as part of a 21-7 run to close out the game.  Mater Dei is now 5-0.  SSZ has all the highlights and post-game reaction in our US Army Boys Basketball Game of the Week:
US Army Game of the Week
Thanks to the US Army, Shore Sports Zone will bring you a Game of the Week in hockey, boys basketball and girls basketball all winter long.  We'll pick the big games on the schedule and bring you extended highlights and post-game reaction.  Thanks to the US Army for supporting our coverage of great Shore Conference sports here on SSZ!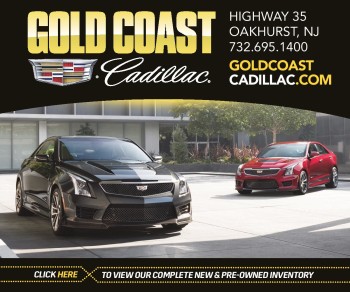 A special thanks to Gold Coast Cadillac for sponsoring our Mater Dei Prep coverage and giving us the chance to capture great moments from Seraphs sports all year long