Luca Dalatri became the Shore Conference's all-time wins leader with one more complete game shutout on his amazing high school resume.  SSZ has full highlights and post-game coverage of CBA's 2-0 win over Middletown South at First Energy Park in Lakewood to win its third consecutive Shore Conference baseball tournament
CBA 2 Middletown South 0 
Luca Dalatri became the Shore Conference all-time wins leader with 35 closing out his high school career with a complete game shutout against "A" North rival Middletown South.  Cid Porter hit an RBI single in the 3rd inning and Nick Hohenstein added an RBI double to left in the 5th.  Dalatri got out of a bases loaded jam with no outs in the top of the first inning with a pair of strikeouts and a fielder's choice.  Middletown South would strand a total of nine batters.
Dalatri's 35th career win surpassed former Toms River East pitcher Casey Gaynor, who held the previous record with 34 all-time Shore Conference wins.  He had 30 consecutive wins over the last three years.  Both Dalatri and Martorano are signed to play college baseball at North Carolina, but are expected to be selected during the MLB Amateur Draft which begins on Thursday night.  The duo can sign a professional contract or begin their college baseball careers and re-enter the draft in three years.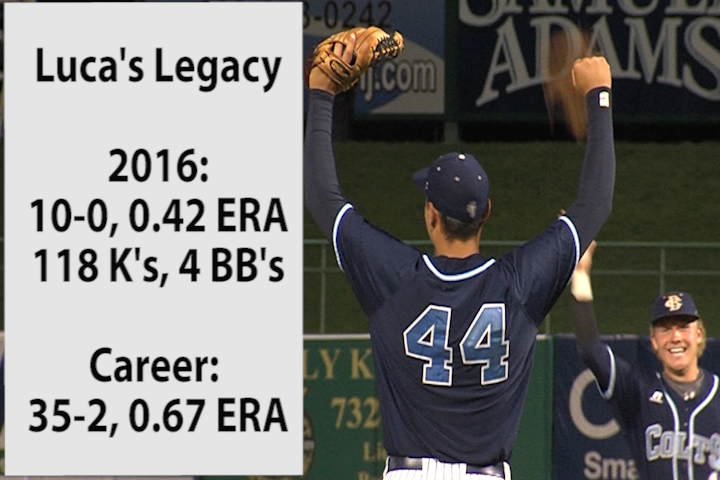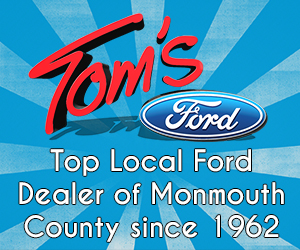 A special thanks to Tom's Ford for sponsoring Middletown South all year long and congratulations to the Eagles on an amazing season.  We're not done with our Middletown South coverage as the softball team plays for a Shore Conference championship on Thursday and a state crown on Saturday.  Thanks to Tom's Ford, we'll be at both of those games!