Middletown North made it back to back SCT titles against their archrival.  SSZ has highlights and post-game reaction of the Lions 5-2 win over Middletown South at Wall High School
Middletown North 5 Middletown South 2
The Lions used a 4-run 4th inning to score a third straight victory over their crosstown rival and claim a second straight Shore Conference Tournament championship.  Hannah Wisialko gave the Eagles a 1-0 lead on an RBI single in the top of the 4th, but the Lions answered with a big rally.  Payleigh Behan and Liz Dorsa had RBI singles as part of the four run frame.  Junior pitcher Riley Kernan went the distance for the win on the mound and recorded her 100th career hit.  Middletown South hopes for deja vu.  Last year, the Eagles lost the SCT final to Middletown North and turned around to win a state championship.  This Saturday, the Eagles go for back to back state titles at Kean University when they face Steinert in the Group 3 championship.  Watch the highlights from the SCT Final here: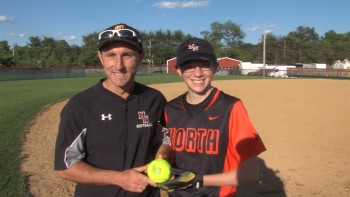 Payleigh Behan had an RBI single in the championship game and recorded the game's final out with a great catch in centerfield.  Behan was our final SSZ Softball Game winner of the year for her efforts last week.  Thanks to Monmouth Building Center for allowing us to showcase great athletes all year long!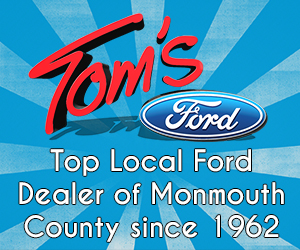 Thanks to Tom's Ford for sponsoring our Middletown North and Middletown South coverage all year long.  One more game this season and we'll be at the state softball finals thanks to our friends at Tom's Ford!