Middletown North delivered six runs in the first two innings and Phil Pecherski delivered 5 1/3 innings of solid pitching in the Lions 6-2 win at CBA.  SSZ has the highlights!
Middletown North 6 CBA 2
The Lions scored three runs in the first and three more in the second inning and were able to hold off the Colts to even the regular season series between the "A" North rivals.  Garrett French delivered an RBI double in the 1st and Cole Fluta added a two run triple in the 2nd.  Brandon Martorano drove in both CBA runs starting with a sacrifice fly in the first and a solo home run in the 5th.  Phil Pecherski threw 5 1/3 innings scattering 10 hits, walking two and giving up just two earned runs.  Tyler Ras had three runs and an RBI and stepped in for Pecherski to get the final five outs of the game for the save: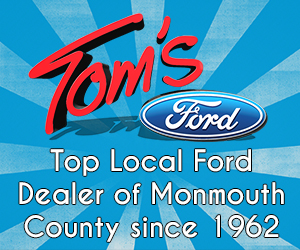 Thanks to Tom's Ford for sponsoring our Middletown North coverage.  It's because of Tom's Ford that we're able to be there for so many great moments in Lions sports!