High school football in the Garden State has returned. With the 2021 season now officially opened, teams are turning the page on a turbulent 2020 season in hopes of playing full schedules and competing for real championships. Our team of MMJ's have hit the ground running and will have new previews everyday leading up to the start of Week 1 on Sept. 3. Bookmark this page for all the latest on New Jersey high school football!
---
8/9: Don Bosco Prep
A 2-3 season last year will fuel one of New Jersey's most storied programs into the 2021 season. The Ironmen return a plethora of talent from a team that weathered through bumps in the road last fall. Junior five-star left tackle Chase Bisontis headlines a talented offensive line unit that will hold the fort for an offense that returns numerous skill position starters. Navy commit Timmy Hinspeter and Fordham commit Claudy Robinson are the two big names that will anchor this Don Bosco defense.
JSZ's Jay Cook has the story from Ramsey:
---
8/10: Seton Hall Prep
2020 was an up and down year for Seton Hall Prep and the surging Pirates have their sights set on stability and consistency in 2021. QB Jaden Craig – a Harvard commit – returns to lead the offense with Myles Thomason and Nick Dunneman, a group that will bring plenty of fireworks to the Kelly Athletic Complex.
JSZ's Jay Cook has more from the West Orange private school: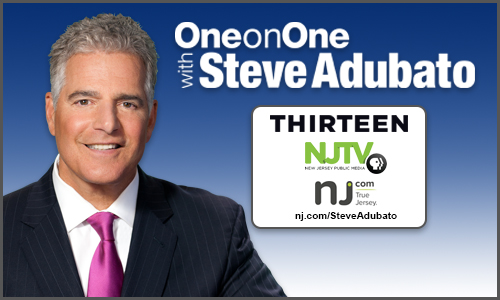 ---
8/11: Wall
The Crimson Knights not only emerged as the top team in the Shore but the top-ranked public team in New Jersey after a 7-0 record. JSZ's Rich Chrampanis has the story from the reigning Shore Conference champions.
---
8/12: St. Augustine
After a 4-3 campaign in 2020, the Hermits look to reestablish themselves as Non-Public Group 4 title contenders. Northwestern commit Denis Jaquez, Army commit Brady Small, Kanye Udoh, Nasir Hill and Trey McLeer lead a loaded and experienced senior class for the Prep.
JSZ's Mike Frankel checks in with the Hermits in Richland:
---
8/13: Rumson-Fair Haven
Expectations are always sky high in Rumson. The Bulldogs are in the Shore Conference's top division looking to earn their spot in the Shore's top 4 and play for a conference title followed by their usual quest to go deep in the state playoffs. JSZ's Rich Chrampanis takes us to Rumson to preview the Bulldogs:
---
8/14: Notre Dame
Sean Clancy is 15-2 (5-1 in 2020) during his first two years as Notre Dame's head coach. Having to replace prolific two-way scoring threat Rickey "Pop" Spruill, the Irish will look to sophomore AJ Surace, son of Princeton University Head Football Coach Bob Surace, at the starting quarterback role. ND suffered a tremendous loss in the offseason when longtime strength and conditioning coach John McKenna passed away just weeks before training camp. Featured on our All Access coverage in 2020, McKenna's presence is still felt and his spirit continues to motivate the program.
JSZ's Nery Rodriguez stopped by Lawrenceville: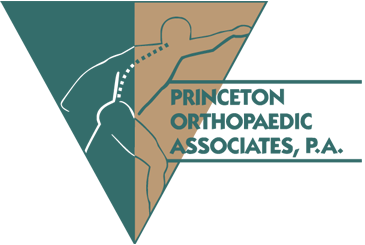 ---
8/15: Bergen Catholic
Questions remained at the end of the 2020 season as to which team was No. 1 in New Jersey. Entering 2021, however, Bergen Catholic feels they have what it takes to be the best in New Jersey. Led by a defense with nine returning starters and an offense that looks to put up points in bunches, the Crusaders have aspirations of playing for a state championship in MetLife Stadium in just a few months.
JSZ's Jay Cook previews the Oradell-based non-public powerhouse:

---
8/16: Timber Creek
2020 was an up-and-down year for the Chargers, who finished with a 3-4 record under first-year coach Brian Wright. With just a handful of starters returning, Wright is tasked with getting a young, but talented group up-to-speed in year two. Illinois commit Donovan Leary leads an intriguing mix of youth and experience as Timber Creek looks to get back into title contention in 2021.
JSZ's James Mooney has the story from Gloucester Township:
Coverage of Timber Creek is brought to you by Cooper University Health Care.
---
8/17: South Brunswick
South Brunswick's first year in the newly formed Big Central Conference didn't go as planned, as the Vikings won their first four games of the season before dropping three in a row to end 2020. John Viotto, entering his third season as head coach, will look to players like five-star kicking recruit and Rutgers University commit Jai Patel to lead the team in 2021.
JSZ's Nery Rodriguez stopped by training camp for the latest: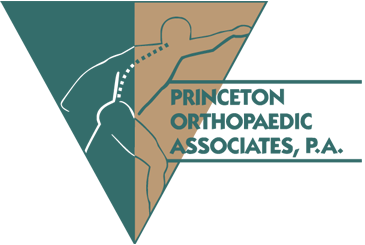 ---
8/18: Millville
Syracuse commit LeQuint Allen will lead the way for a Thunderbolts team hoping to contend for a sectional title in 2021. Nate Robbins enters his third year as Millville's starting QB, while dynamic freshman Lotzier Brooks has all of Cumberland County buzzing.
JSZ's Mike Frankel checks in with the Bolts:
---
8/19: Donovan Catholic
The Griffins were a mere half-yard from a perfect 2020 season and an unofficial Shore Conference championship, but Dan Curcione's team is ready to hit the reset button and challenge defending champ Wall for the top spot in the American Division and a chance to do damage both in the new Shore playoffs as well as the road to the Non-Public Group 3 state championship. JSZ's Rich Chrampanis has more on the Griffins from Toms River:
---
8/20: Winslow Twp.
The Eagles won five of their six games in 2020 to earn the program's first winning season in a decade. Now Winslow is looking to keep the momentum going in 2021. Senior LB Emeril Mitchell will lead the way on defense, while QB Hamas Duren and RB Trey Thorpe should put up big numbers on offense.
JSZ's Mike Frankel has the preview:
---
8/20: St. Joe's (Mont.)
It won't be easy replacing reigning JSZ Zoneman Player of the Year Audric Estime, but St. Joe's will lean on their new core of top talent to usher in the next generation of Green Knights. Joe's, yet again, plays an incredibly tough schedule and will have to weather through the gauntlet if they want to compete for a state title in 2021.
JSZ's Jay Cook profiles St. Joe's (Mont.):

---
8/21: Trenton
Trenton was one team greatly affected by Covid-19 protocols. The Tornadoes not only shut down and rescheduled games, but were also forced to trim the roster down to less than 30 athletes, leaving many players confused and discouraged from participating in the offseason. New head coach Chris Franco brings his expertise over from prep powerhouse The Hun School. Franco is eager to restore a bit of normalcy back into one of Mercer County's most beloved programs.
JSZ's Nery Rodriguez stopped by training camp: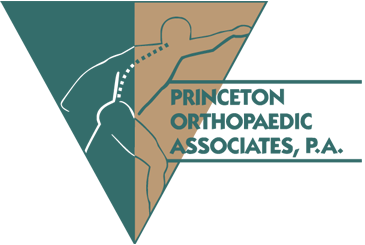 Thank you to Princeton Orthopaedic Associates for sponsoring our Trenton coverage.
---
8/21: St. Joseph Academy (Hammonton)
Having to fight to keep their school open and playing without a home field, the Wildcats know about adversity. This season, St. Joe aims to retake its place as one of the top Non-Public teams in the state. Cohl Mercado, P.J. Williams, Bryan Butkus, Jahqir Haley and Ja'son Prevard will lead the way in Paul Sacco's 40th season at the helm in Hammonton.
JSZ's Mike Frankel checks in with the Wildcats:
---
8/22: Holmdel
The Hornets have had an amazing three-year run including last year's 6-1 record. The price of that success is a daunting schedule in the Shore Conference's Colonial Division. JSZ's Rich Chrampanis pays a visit to Holmdel and head coach Jeff Rainess:
---
8/22: Cedar Creek
The Pirates will lean on a deep and experienced senior class to right the ship after finishing 3-5 in 2020. JSZ All-Zone WR JoJo Bermudez and company are hungry for a return to the postseason under second-year coach James Melody.
JSZ's James Mooney has more from Egg Harbor City:
---
8/23: DePaul Catholic
It's a new year, and there's a new head coach leading DePaul Catholic into 2021. Nick Campanile, who was promoted from offensive coordinator to head coach, takes the reigns of a surging Spartans program from John McKenna. The cupboard is certainly full this season. A trio of Division 1 recruits – A'Khoury Lyde, Q'yaeir Price and Eddie Conoran – anchor a defense with eight three-year varsity starters. DePaul's usual pass-happy offense now goes to senior quarterback AJ Rodriguez.
JSZ's Jay Cook previews the Passaic County power:
---
8/23: Shawnee
The Renegades look to get back on the winning track this season after finishing 1-6 in 2020. Four-year starting QB Matt Welsey leads a senior class with a lot to prove in 2021. Returning starters Dean Bialous, Fred McAneney, Ethan Krauss, and Luke Anderson will all see increased roles this season.
JSZ's James Mooney has the preview:
Coverage of Shawnee is brought to you by Cooper University Health Care.
---
8/26: Northern Highlands
The excitement surrounding Northern Highlands football is as high as its been in years. The Highlanders return four valuable starters and leaders to the team in 2021: QB Enzo Arjona, RB/DB Nick Branca, WR/DE Ian Langan and OL/DL Charlie Johnson. Those four will look to lead Northern Highlands on their drive to win a second sectional title in three seasons.
JSZ's Jay Cook has the preview from Allendale:
---
8/26: Delran
The Bears enter 2021 with a chip on their shoulder after a tough end to a Covid-shortened 2020 season. Rutgers-commit Kenny Fletcher, senior RB Zac Palmer-Smith, and junior QB Derek Namnun have the Bears ready to challenge for a sectional title.
JSZ's James Mooney has more from Delran:
---
8/26: Mainland
The Mustangs return a young core ready to take a step forward after finishing 2-4 in 2020. Mainland will feature an exciting one-two punch on offense in junior RB Jabriel Mace and junior QB Marlon Leslie. Sophomore LB JJ Sinclair will be a name to watch on the defensive side of the football.
JSZ's James Mooney checks in from the Mustang Corral:
---
8/26: Union
Following a tough loss to Ridgewood at MetLife Stadium for the North Group 5 Championship, 2020 didn't go as planned for Union as the Farmers went 4-3 in a condensed season affected by Covid-19. Union will have to replace versatile athlete Desmond Igbonisun, now at Rutgers, luckily the Farmers can look to younger brother and defensive threat, Davison Igbonisun to make plays in 2021 before he joins the Scarlett Knights next year.
JSZ's Nery Rodriguez has the story:
---
8/30: Lenape
Despite ending the year with back to back losses, Lenape finishing 5-2 will once again be one of the premiere teams to watch in South Jersey. With players like Xavier Coleman now at Boston College and Tyler Davis off to University of Delaware, the Indians will look to players like Kylier Lightfoot and Kobi Ray-Reed to lead the offense.
JSZ's Nery Rodriguez has the story from training camp:
---
8/31: Kingsway
The Dragons look to reload and refocus in 2021 with a strong group of underclassmen stepping into big roles both on and off the field. Juniors Darrell Brown Jr. and Nate Maiers will be impact players on both sides of the football for the Dragons. Sophomore QB Joe Lyons, junior LB D.J. DiPietro, and junior DL Demetrious Ransom will be some of the newcomers to watch this season. Kingsway opens the season with a road trip to Rutgers University, where they will take on Shawnee at the Rumble on the Raritan.
JSZ's James Mooney has the preview from Swedesboro:
---
8/31: Piscataway
After being shut down for the entire 2020 season due to COVID, Piscataway has a clean slate as they look to build back. The Chiefs were a juggernaut just three years ago after a perfect 13-0 season. The road to rebuilding begins this Friday night when Piscataway hosts Phillipsburg.
JSZ's Rich Chrampanis has a look at the 2021 Chiefs
---
8/31: Delbarton
Delbarton's 2020 team was arguably one of the best in program history. So, how will the 2021 rendition of the Green Wave respond? By setting their own standard. Stanford commit Pat Caughey anchors a defensive line with potentially three other Division 1 recruits: Chuck Nnaeto, Matt Gemma and Nigel McSween. Robbie Russo is in line to win the starting quarterback job and will have a reliable target in Nick Petrillo, one of the top returning pass catchers in the Super Football Conference.
JSZ's Jay Cook previews the Morristown-based private school:
---
8/31: Irvington
Who is the top team in Essex County? Some will say Seton Hall Prep, but others will push for Irvington to hold that title. The Blue Knights's 2021 campaign includes tough games against Union City, Wayne Hills, DePaul Catholic, Ridgewood and West Orange. That should prepare them for a deep playoff run. Two-way lineman Justin Evans-Jenkins is one of the top players in Essex County and will be a valuable leader for Irvington this season. The Blue Knights' trio of national junior recruits – Adon Shuler, Nasir Addison and Famah Toure – bring top-end talent to a hungry team.
JSZ's Jay Cook has the preview on Irvington:
---
8/31: Red Bank Regional
Shane Fallon's father was a longtime athletic director and assistant football coach at Red Bank Regional in the late 1970's. Now, the architect of the Rumson-Fair Haven football program comes back home to lead RBR into a new era. The Bucs had multiple shutdowns due to COVID but ended their 2-4 season with an upset win over Group 5 Hackensack. JSZ's Rich Chrampanis previews the Bucs from Little Silver:
---
8/31: East Orange
A condensed seven game season put a cap on what could've been something special for East Orange. The Jaguars went 5-2 in 2020, outscoring opponents in their first three games 81-6. With most of their starters returning they will have much to look forward to in 2021. At the top of that list is six foot, two hundred pound, Temple University commit and defensive threat, Kyle Louis.
JSZ's Nery Rodriguez has the full story:
8/31: Westfield
No team scheduled to play was affected by Covid-19 in 2020 more than Westfield. Shutdowns led to a two game season in which the Blue Devils lost both games, a definite first for longtime Head Coach Jim DeSarno.
JSZ's Nery Rodriguez stopped by training camp: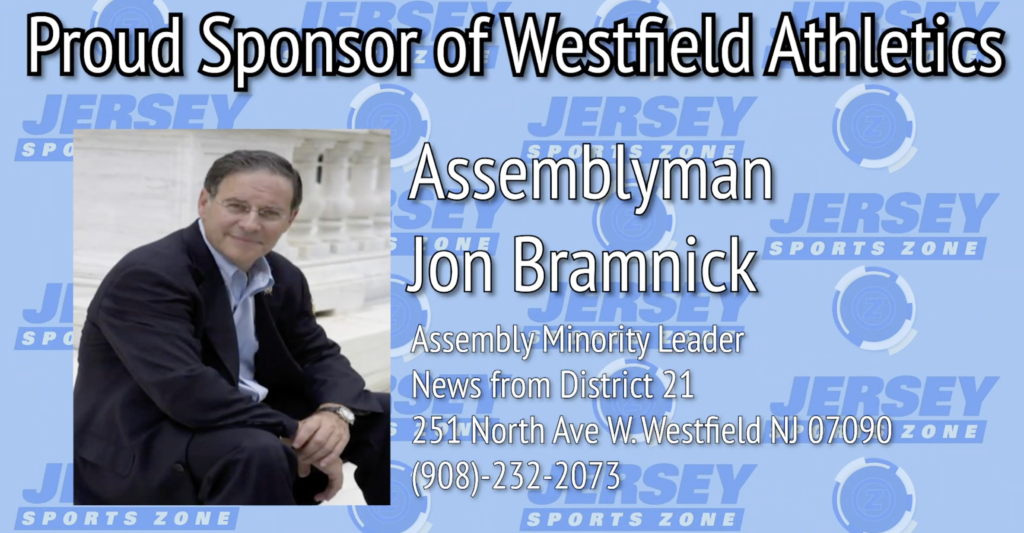 Thank you to the office of Jon Bramnick for sponsoring our Westfield coverage.
---
9/1: Middletown South
The Eagles are coming off a 2-4 season but played one of the toughest schedules in the Shore Conference highlighted by a 32-25 upset win over RBC. More than anything, Steve Antonucci's team is grateful to have a full season in front of them including the return of their annual Thanksgiving clash with Middletown North. Jack Latore leads a hard-nosed defense and Tom Shorck is back under center on the offensive side of the ball. JSZ's Rich Chrampanis has a preview of Middletown South:
---
9/1: Ramapo
The expectations surrounding Ramapo football are always sky high. While the goal for a sectional title isn't changing in 2021, the actual group they'll be competing in is. The Raiders are anticipating a bump-up from North Group 3 to North Group 4 this season, meaning new opponents and challenges throughout the year. Senior captains Dylan Snee and Jack Remo will be valuable pieces to the defense, while Bergen Catholic transfer Jack Grusser comes back to play quarterback at his hometown school.
JSZ's Jay Cook previews the Raiders:
---
9/1: Eastern
2021 marks a changing of the guard for the Vikings as Lionel Bolen takes over the program in his first season as head coach. The former Eastern assistant was a standout at Rancocas Valley and played collegiately for Notre Dame. Bolen's goal in year one is to change the culture after a 1-4 finish in 2020. The Vikings feature a ton of talent all over the roster with junior QB Walt Clymer Jr., senior WR/DBs AJ Brooks, Jasiah Davis, and junior OL/DL Aidan Clark playing huge roles this season.
JSZ's James Mooney has more with the Vikings in Voorhees:
Coverage of Eastern is brought to you by Cooper University Health Care.
---
9/1: Colts Neck
After putting together a 7-1 season in 2021, Colts Neck got what they asked for – a major bump in competition. The Cougars are the newest addition to Shore Conference's American Division, which features the conference's best competition. Colts Neck will mix it up with Toms River North, Donovan Catholic, Wall and Rumson-Fair Haven in 2021 as they look to stake their claim as one of the top public schools in Central Jersey. Four-year starter Tommy Fallon returns under center and is surrounded by a senior-heavy team with plenty of varsity experience.
JSZ's Jay Cook previews the Cougars:
---
9/1: Hun
2020 was anything but typical for the Hun school. The nationally known prep powerhouse located in Princeton went 3-3 in a short season that restricted them to in-state play only. Prior to last year the Raiders had lost only four games in the three seasons, that included a slew of MAPL league championships. Things seem to be back on pace in Princeton and it doesn't hurt when you have New Jersey's number one ranked player, Rutgers commit Jacob Allen. 
JSZ's Nery Rodriguez stopped by training camp: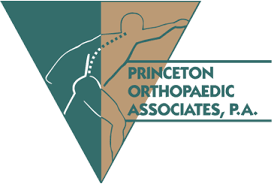 Thank you to Princeton Orthopaedic Associates for sponsoring our Hun coverage