Mike Gawlik found the paint twice as Jackson Memorial routed Steinert 56-10 to reach the Central Jersey Group 4 championship for the second straight year and a rematch against Brick Memorial
Jackson Memorial 56 Steinert 10
The Jaguars reeled off 49 points after falling behind 10-7 on the road to advance to the Central Jersey Group 4 title game and a rematch against Brick Memorial.  Mike Gawlik had 2 TD runs and Kyle Johnson continues to shine at quarterback.  Jared Calhoun had a 15 yard interception for a touchdown as part of the rout.  Watch all the highlights and post-game reaction from Steinert:
Missed our Friday Highlights Show?
Check out five semifinal games including Jackson Memorial's next opponent, the Brick Memorial Mustangs.
State Championship Dates, Times and Sites
The Jaguars will be at Rutgers to face off against Brick Memorial on Saturday, December 5th at 4:00 pm.  See all the Shore Conference state final matchups, dates, times and sites right HERE
Sponsor Shout Out!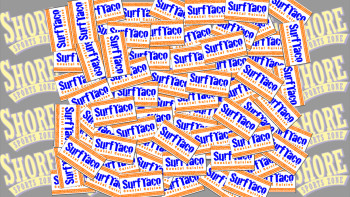 Thanks to Surf Taco for sponsoring our coverage of Jackson Memorial.  If you are a Jaguars fan and enjoyed the great highlights from this big win, help us out by heading over to the Jackson location of Surf Taco and enjoy a great meal at an affordable price.