Howell scored five straight goals in a 5-1 win over Freehold Township in the iPlayAmerica Game of the Week.  See the highlights and post-game reaction from Howell Ice World
FARMINGDALE – Lee McCarthy had two goals and two assists and Bobby Donavero had 37 saves in Howell's 5-1 win over Freehold Township at Howell Ice World.   After Zach Borella opened the scoring with a blast from the point to give the Patriots a 1-0 lead, but the Rebels took over the game from there.  Anthony Gallichio took a Jack Kosinski shot off the boards with under a minute to go in the first period to tie it at 1.  Kyle Hallbauer got the go ahead goal 1:16 into the second period and Gallichio made it 3-1 at the end of two periods with his second tally.  The third period saw McCarthy light the lamp twice.  The Rebels improve to 11-2 on the season.  Howell opened the season with a 3-1 win over Freehold Township and completed the season sweep with the 5-1 victory.
The game was the start of our iPlayAmerica Game of the Week series.  Every Tuesday on SSZ, we will post games on Friday/Saturday in boys basketball, girls basketball and hockey.  The winning game will get extended highlights and post-game reaction as well as Shore Sports Zone T-Shirts tossed out to fans from both sides.  Thanks to all the great fans from Freehold Township and Howell for casting their vote and enjoy the shirts!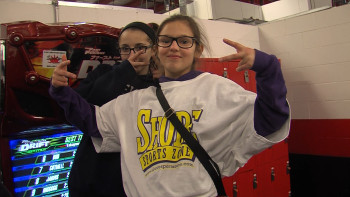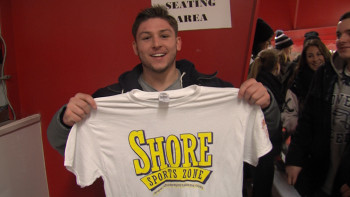 Sponsor Shout Outs
Thanks to iPlay America for supporting high school sports in Monmouth and Ocean County.  The great SSZ T-Shirts that we will be throwing out to fans all season long is because of IPlayAmerica!
Howell Heating and Cooling is the sponsor of our Howell Rebels coverage.  Our sponsors are the reason we are able to bring you great coverage from all over the Jersey Shore.  Please support them!