Holmdel took the leap from two wins to six and the Hornets bring back a whole lot of sting with a strong senior group that has two years of extensive varsity experience.  Dean Gallo is coming off a 1000 yard rushing season and he'll have help in the backfield with Cameron LaMountain and QB Jeff DeCicco.  Mack Byrne is a playmaker who has an offer from Bryant and the Holmdel line returns four of five starters.  More important than wins and losses, the culture of Holmdel football has transformed.  JSZ takes you to Holmdel High where we look ahead to the 2018 Hornets:
Holmdel 2018 Football Schedule
Friday, September 7 – at Manchester Township
Friday, September 14 – RED BANK REGIONAL
Saturday, September 22 – at Keansburg
Friday, September 28 – KEYPORT
Friday, October 5 – at Donovan Catholic
Friday, October 12 – ASBURY PARK
Friday, October 19 – POINT PLEASANT BEACH
Friday, October 26 – at Raritan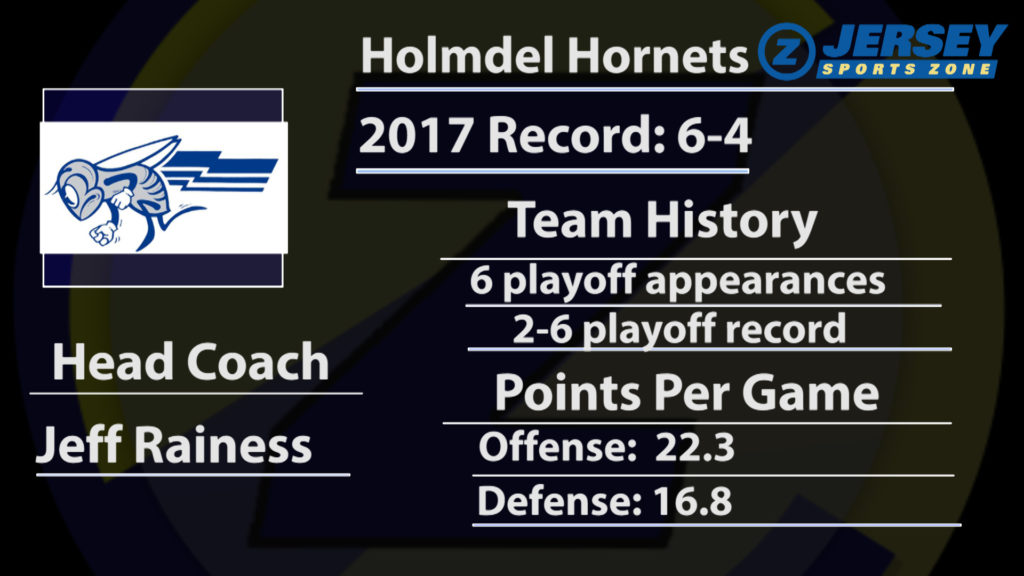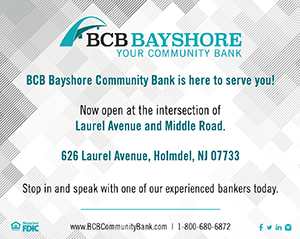 Jersey Sports Zone's coverage is made possible due to our great sponsors.  BCB Bayshore is the reason we can capture so many great moments from Holmdel sports all year long!