Thanks to all the great supporters in Brick Township, we brought Monmouth Building Center Game Balls to softball's Christine Frazee and baseball's John Prato
Thanks to everyone who cast their vote for this week's Monmouth Building Center Game Balls.  It was a sweep for Brick Township high school as we stopped by the practice field to present Game Balls to Christine Frazee and John Prato.  Frazee has a complete game shutout with 12 strikeouts against Toms River South and is committed to play Division I softball at Monmouth.  Proato was 4-4 at the home of the Lakewood BlueClaws and threw out the game tying run at home plate in the 7th inning to help the Dragons beat archrival Brick Memorial: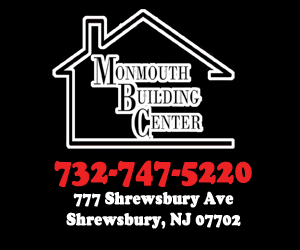 Monmouth Building Center supports athletes all across the Jersey Shore with Game Balls in fall, winter and spring.  Thanks to their support, we are able to honor so many great male and female athletes all year round!
Coming up this Sunday, we'll have another round of nominees from high school baseball and softball for another round of voting for Monmouth Building Center Game Balls