JSZ brings you four games of action from around the state in the girls state soccer playoffs. The public school brackets have now reached the sectional final level while we are at the state semifinal level in the Non-Public brackets.
North 2 Group 3 Semifinals
Middletown South 4 Somerville 3 – Overtime
The North 2 Group 3 girls soccer semifinal game featured #5 seed, Middletown South at #1 seed, Somerville. The Pioneer's Christina Cernuto scores 3 beautiful goals to bring her season total to 33. However, Somerville was outscored by the Eagles 4-3 in overtime thanks to senior forward Emma Laudisi who scored 3 goals herself, including the golden in OT! Check out the full highlights brought to you by JSZ's Courtney DuPont:
Sponsor Alert!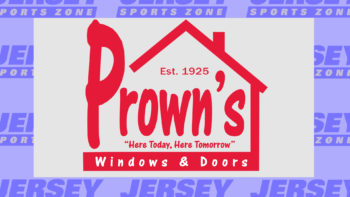 JSZ's coverage of Middletown South is brought to you by Prown's Windows & Doors. Thanks to Prown's,  JSZ catches great Eagles highlights all year long!
Non-Public "A" South Semifinals
Bishop Eustace 1 Saint John Vianney 0 – Double Overtime
Brittany Pickering delivered a low liner on a corner kick in the 92nd minute that was put home by Sammie Sorensen to give the Crusaders an upset win over #1 seed SJV.  The game was a defensive stalemate as there were very few quality opportunities before overtime.  The game-winning goal came on the first corner of the game for Bishop Eustace.  Watch the game-winner and post-match reaction from Holmdel: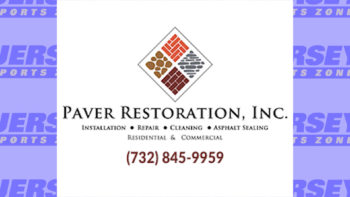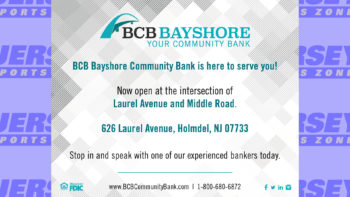 Thanks to Paver Restoration and BCB Bayshore, Your Community Bank, for sponsoring our Saint John Vianney coverage all year long on Jersey Sports Zone.  We'll have more Lancers highlights starting this Friday night for the state football playoffs and into the winter and spring!
South Jersey Group-4 Semi Finals
Toms River North 4 Clearview 0 
Toms River North continues their run toward a 2nd straight South Jersey Group-4 Championship, as the Lady Mariners completed a dominant 4-0 semi-final win over Clearview on Monday afternoon. TR North had four different players score as Marisa Tava, Summer Petrick, Jenna Royson, and Melissa Wilhelm all tallied goals, while freshman goalie Cameron Kennet had 8 saves in the shutout win. Watch Highlights of the Lady Mariners below!
Sponsor Shout Out!
Thanks to PEAK Coaching For Success for providing coverage of Toms River North Mariner Athletics!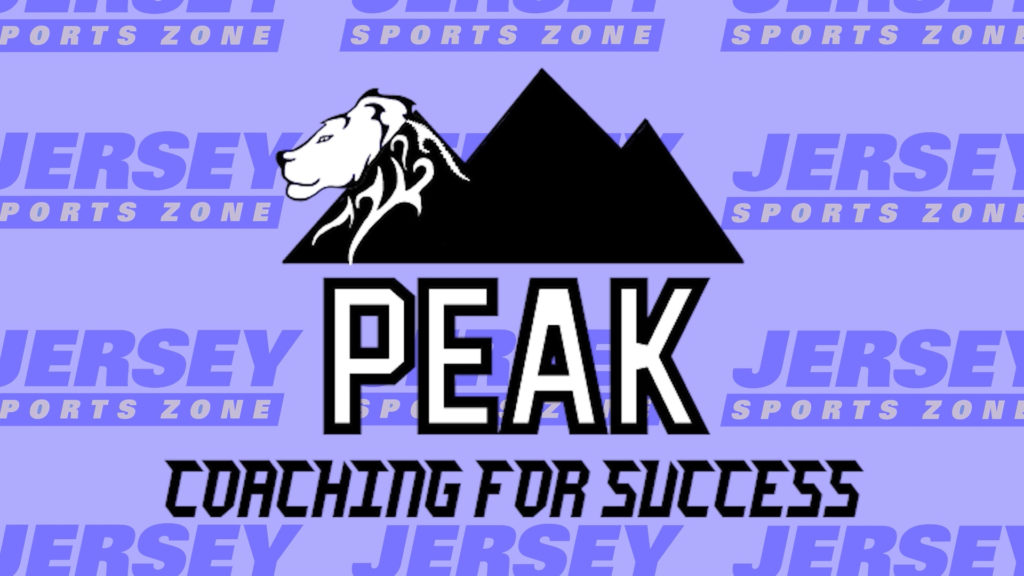 The  match up between Allentown and Colts Neck was nothing short of an exciting physical battle. Olivia Denney got things in the started with an early first half goal that was quickly countered by the Lady Cougars. The Red birds would score a pair shortly after and they are going to meet Toms River East for the championship on 11/9. JSZ's Nery Rodriguez has all the highlights!
Central Group 3 Semifinals 
Colts Neck 1 Allentown 3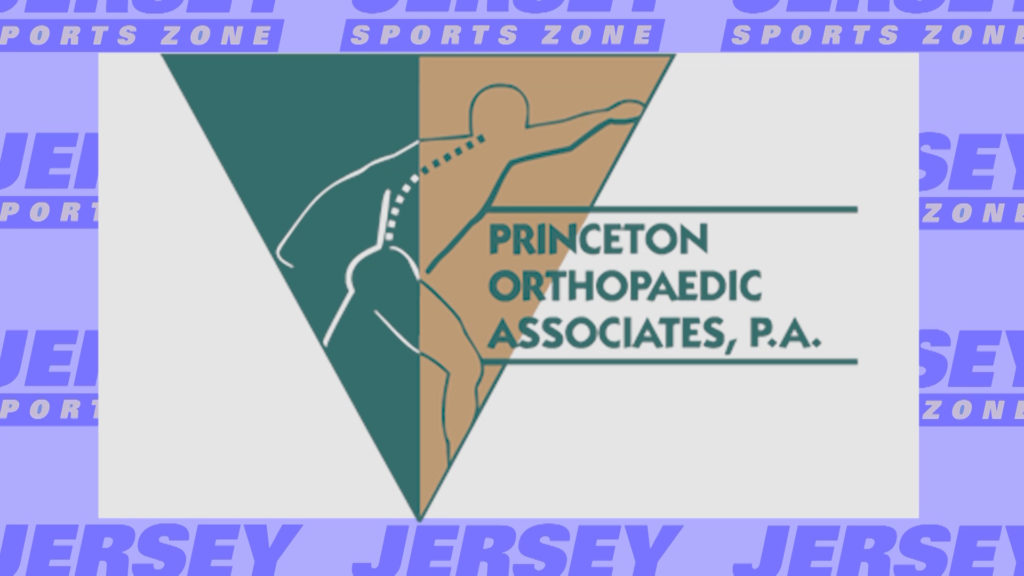 Thank you Princeton Orthopaedic Associates for sponsoring our Allentown coverage on Jersey Sports Zone. Because of Princeton Orthopaedic Associates, we'll get many more great moments from Red Birds sports all year long!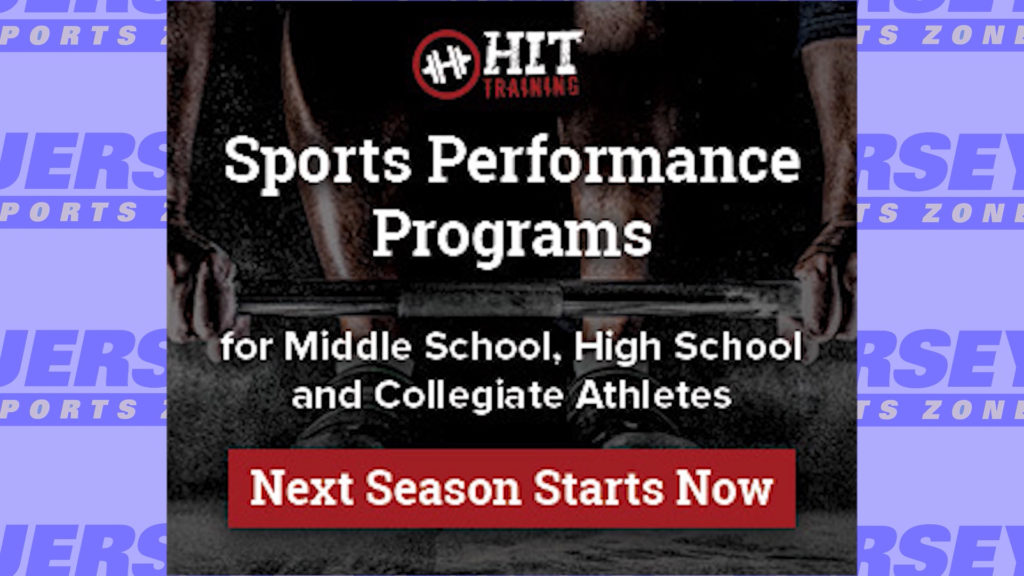 Thanks to HIT Training for sponsoring our Colts Neck coverage!
Monday State Playoff Soccer Scores
North Jersey 1 Group 1
Mountain Lakes 2 Park Ridge 1
Waldwick vs. Emerson Boro
North Jersey 1 Group 2
Sparta 1 Kittatinny 0
Westwood 1 Ramsey 0
North Jersey 1 Group 3
Northern Highlands 3 Pascack Valley 0
Roxbury 4 Indian Hills 0
North Jersey 1 Group 4
Ridgewood 0 Livingston 0 (Ridgewood wins on PKs 4-2)
Morris Knolls 2 Clifton 0
North Jersey 2 Group 1
Glen Ridge 1 Whippany Park 0
Verona 3 Dayton 2
North Jersey 2 Group 2
Parsippany Hills 5 Madison 1
Hanover Park 2 Lyndhurst 0
North Jersey 2 Group 3
West Morris 2 Chatham 1
Middletown South 4 Somerville 3 (OT)
North Jersey 2 Group 4
Westfield 3 Scotch Plains-Fanwood 2
Ridge 2 Bridgewater-Raritan 1
Central Jersey Group 1
Shore Regional 2 Metuchen 0
Palmyra 2 Collingswood 1
Central Jersey Group 2
Wall 6 Rumson-Fair Haven 1
AL Johnson 1 Bernards 1 (Johnson wins on PKs 3-2)
Central Jersey Group 3
Allentown 3 Colts Neck 1
Toms River East 2 Steinert 1
Central Jersey Group 4
East Brunswick 2 Hunterdon Central 2 (EB wins on PKs 4-3)
Freehold Township 3 Old Bridge 0
South Jersey Group 1
Haddon Township 2 Audubon 1
Pitman 4 Pennsville 3
South Jersey Group 2
Cinnaminson 3 Cedar Creek 2
Haddonfield 2 Oakcrest 1
South Jersey Group 3
Ocean City 2 Lacey 0
Cherry Hill West 1 Delsea 0
South Jersey Group 4
Washington Township 2 Kingsway 1
Toms River North 4 Clearview 0
Non-Public "A" North
Immaculate Heart 2 Pingry 1
DePaul 2 Paramus Catholic 1
Non-Public "A" South
Bishop Eustace 1 Saint John Vianney 0
Mount Saint Mary 2 Paul VI 1
Non-Public "B" North
Morris Catholic 2 Morristown-Beard 1
Lodi-Immaculate vs. Montclair-Kimberly
Non-Public "B" South
Moorestown Friends 3 Gill St. Bernards 0
Rutgers Prep vs. Our Lady of Mercy