Brick Memorial's Gianni Ghione picked up his 100th career win in the TCNJ Pride Wrestling Tournament at Colts Neck High School.  We talk with the future Ivy League wrestler and have all the champions
COLTS NECK – The Brick Memorial Mustangs claimed six champions in the TCNJ Pride Wrestling Tournament at Colts Neck High School.  Seven teams were part of the event.  Gianni Ghione picked up his 100th varsity win in the semifinals and victory number 101 was in the finals courtesy of a 2nd period pin at 2:21 against Robbinsville's Brent Grocott.  Ghione has a 2nd and 4th place finish in states in high school career and is looking to claim an individual state championship this March in Atlantic City.  Ghione is set to wrestle at the University of Pennsylvania.  The Lacey Lions scored three wins in the finals, with Point Pleasant Beach and Robbinsville claiming two champions each and the host school, Colts Neck, got a win from Joey King at 113 pounds.  SSZ has highlights from the three of the finals including Ghione's victory at 132 pounds:
TCNJ Pride Champions
Saturday 12/17 at Colts Neck High School
106 pounds:  Hunter Gutierrez, Lacey
113 pounds: Joey King, Colts Neck
120 pounds: Logan Fox, Robbinsville
126 pounds: Luke Moynihan, Lacey
132 pounds: Gianni Ghione, Brick Memorial
138 pounds: Luke Gauthier, Lacey
145 pounds: Garrett Bilgrav, Robbinsville
152 pounds: Chris Richardson, Brick Memorial
160 pounds: Ean Mueller, Brick Memorial
170 pounds: Sam Williams, Brick Memorial
182 pounds: Jack Baker, Point Pleasant Beach
195 pounds: Cody Ligouri, Point Pleasant Beach
220 pounds: Willie Garner, Brick Memorial
Heavyweight: Nick Rivera, Brick Memorial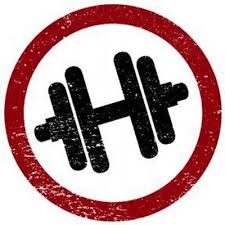 Sponsor Shout Out!
Why did we bring you great wrestling action from Colts Neck?  Because our sponsor, Hit Training, wants us to spotlight great performances on the mat.  Hit Training sponsors our Colts Neck coverage as well as Marlboro, Freehold Boro and Manalapan.  We're still looking for sponsors for our Lacey and Brick Memorial coverage.  Please email rich@shoresportszone.com if you know a business that wants to support your hometown team and bring more highlights in all sports all year long.