Shore Conference hockey is making noise in the state hockey playoffs.  SSZ has highlights of an epic quarterfinal in Brick as Middletown North scored a 4-3 shootout win over Point Pleasant Boro in our US Army Hockey Game of the Week.  Watch an incredible performance by Anthony Manfredi in the shootout plus highlights of Middletown South's quarterfinal win over Lakeland
Middletown North 4 Point Pleasant Boro 3 (Shootout)
Anthony Manfredi turned away four shots in the shootout as Justin Skelly and John Hallard found the net to give the Lions a 2-0 shootout win and a spot in the state semifinals for a third consecutive year.  Point Pleasant Boro was without leading scorer Ryan Carr, who broke his leg in the Panthers second round upset of Indian Hills.  Eric Dahl scored two goals, the second giving the Panthers a 3-2 lead.  But Middletown North started the third period with a two man advantage for 1:47 and cashed in with Brad Heuer's second goal of the game.  Middletown North's John Hallard and Point Boro's Thomas Colorio were the other goal scorers.  After playing 15 minutes of scoreless overtime hockey, the game came down to a five round penalty shot showdown.  Cooper Klotz stoned John Dinnocenzo to start, but Manfredi stole the show with four stellar stops.  Watch highlights of an incredible game in our US Army Game of the Week: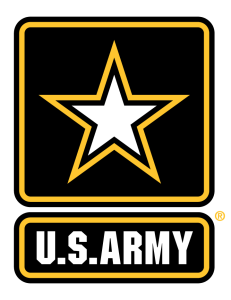 US Army Game of the Week
Thanks to the US Army, Shore Sports Zone will bring you a Game of the Week in hockey, boys basketball and girls basketball all winter long.  We'll pick the big games on the schedule and bring you extended highlights and post-game reaction.  Thanks to the US Army for supporting our coverage of great Shore Conference sports here on SSZ!
Middletown South 4 Lakeland 1
The Eagles raced out to a 2-0 first period lead and was able to hold off a third period rally from the #6 seed to advance to the Public "B" state semifinals.  Ryan Lambert and Dmitri Forand gave Middletown South a 2-0 lead after one.  Clay Simonsen stepped up big in the second period as he finished the game with 28 saves.  Dan Martin scored 1:05 into the third period to make it a 2-1 game, but the Eagles wouldn't be denied as they got late goals from Mike Racioppi and Dan Berkowitz to advance.  Next up for Middletown South is a showdown with Wall on Wednesday.  The Crimson Knights beat the Eagles 5-2 on January 25th, handing Middletown South (19-4-1) one of its four losses on the year.  Watch the Eagles quarterfinal win from Middletown Ice World:
Public "B" Quarterfinals
(13) Middletown North 4  (12) Point Pleasant Boro 3 (Shootout)
(3) Middletown South 4  (6) Lakeland 1
(10) Wall 1  (18) Rahway 0
Non-Public Quarterfinals
(4) CBA  5  (5) Saint Augustine 3
Public "B" State Semifinals
Wednesday at Codey Arena, West Orange
(10) Wall vs. (3) Middletown South, 4:30 pm
(13) Middletown Nourth vs. (1) Glen Rock, 6:30 pm
Non-Public State Semifinals
Thursday at Codey Arena, West Orange
(4) CBA vs. (1) Delbarton, 8:30 pm
Sponsor Shout Outs!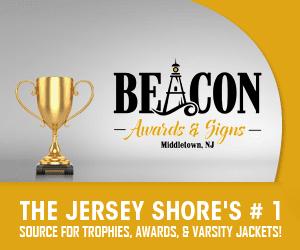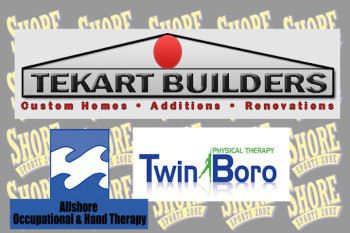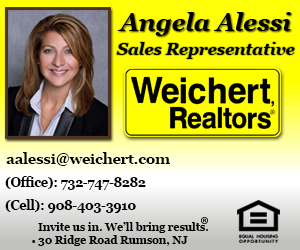 Sponsors are the reason we can bring your great playoff action.  Thanks to Beacon Awards (Middletown North), Tekart Builders/Twin Boro-Allshore (Point Pleasant Boro) and Angela Alessi and Weichert Realtors (Middletown South) for supporting your hometown team.  We'll be at the state semifinals on Wednesday for more great highlights thanks to our sponsors.