What a day Friday was for Audric Estime.
The St. Joe's (Mont.) product is at the forefront of the New Jersey high school football world after it was announced Estime won the 2020 Zoneman Trophy, Jersey Sports Zone's honor for the top player in New Jersey.
Moments after accepting the honor, Estime sent shockwaves through the national college football recruiting world by announcing he's be signing with the University of Notre Dame.
Watch JSZ's full breakdown of Estime's huge day:
---
Zoneman Breakdown
Estime put up unprecedented numbers during the 2020 season. In the eight games St. Joe's played, Estime delivered 1,838 yards and 22 touchdowns against the top competition in the state.
Estime garnered votes from coaches and media in every corner of the state to take home the award.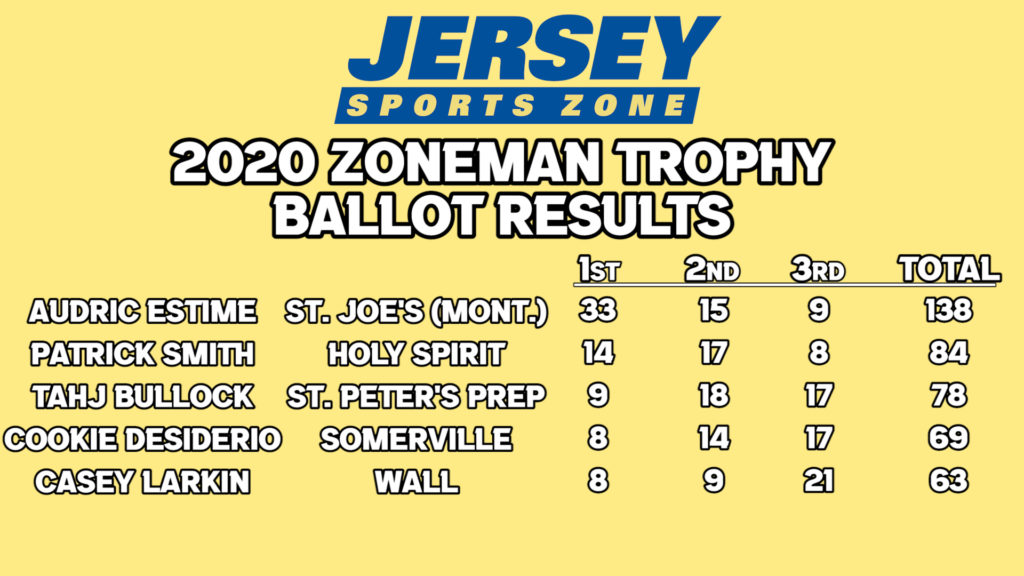 ---
Notre Dame Signing
Estime will be making plenty of waves with his announcement Friday to flip from his Michigan State commitment to his signing with Notre Dame. The Fighting Irish are one of the top teams in America and Estime will be a jolt of energy to the program.
---