Middletown South softball coach Tom Erbig became New Jersey's all-time leader in softball wins with #722 after a 17-7 win at Freehold Township.  SSZ has highlights and post-game reaction including Ciara Sullivan's Game Ball along with bonus coverage of Middletown South's double overtime win in boys lacrosse over rival Middletown North.
Middletown South 17 Freehold Township 7 
Maddie McMahon had a memorable game at the plate to help her head coach reach an historic mark.  The Eagles pitcher picked up the win on the hill and was 4-4 with 2 HR's, 2 doubles and 9 RBI's as coach Tom Erbig gets to 722 career wins to become New Jersey's all-time leader in softball wins.  SSZ has the highlights and post-game reaction: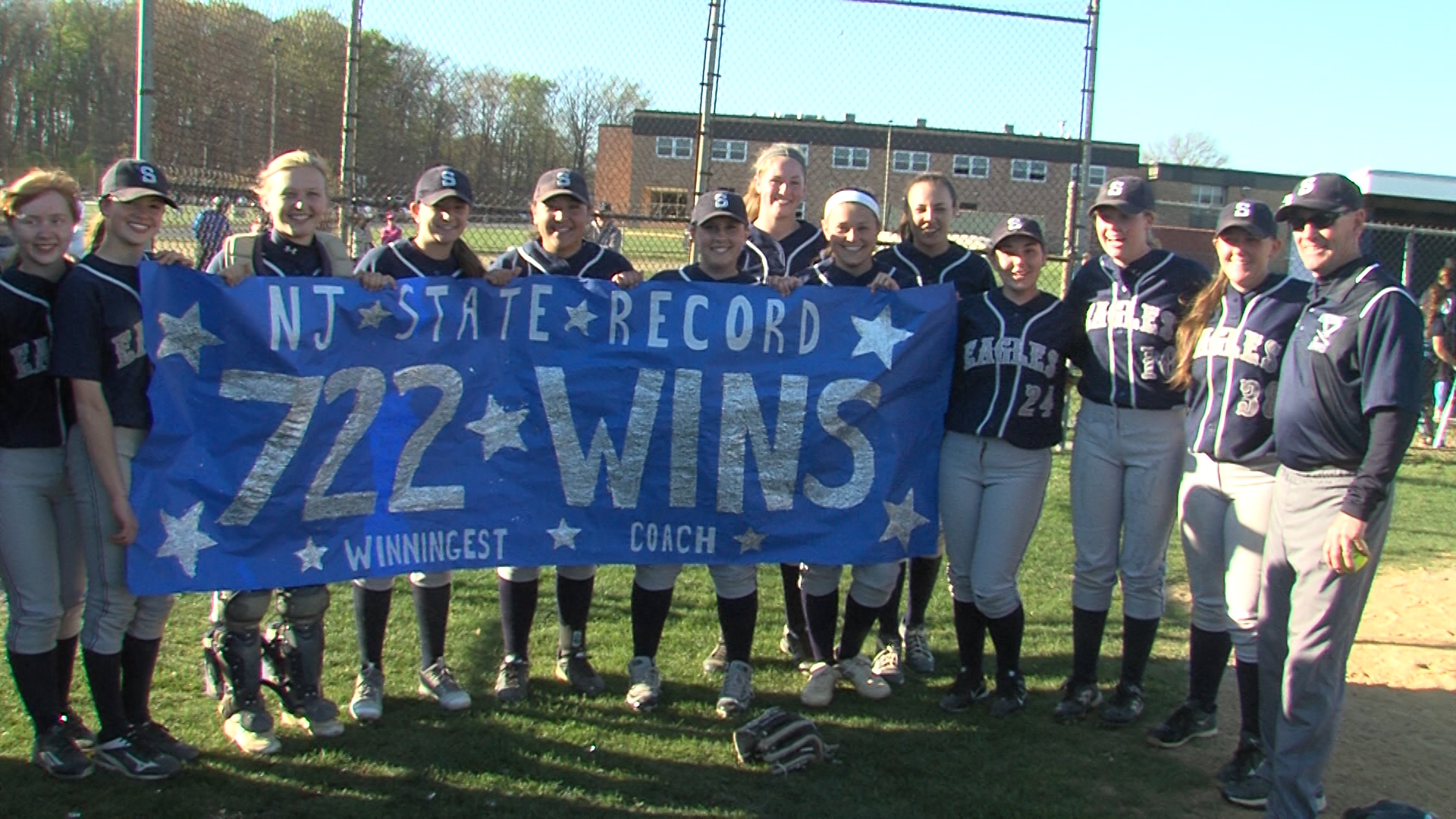 Ciara Sullivan wins SSZ Game Ball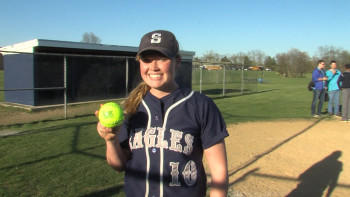 Middletown South centerfielder Ciara Sullivan had an amazing 4 homer, 8 RBI game last week to earn a Monmouth Building Center Game Ball.  We presented the ball to her after the Freehold Township win.
Thanks to everyone who voted and a reminder that we'll be back this Sunday with 10 more nominees in high school baseball and softball!
BONUS COVERAGE
On our way back from Freehold Township and the historic Middletown South softball win, we were able to get to overtime of the Middletown South/Middletown North boys lacrosse game.  Here's the game winner: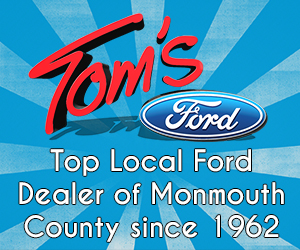 Thanks to Tom's Ford for sponsoring our Middletown South coverage.  It's because of Tom's Ford that we're able to capture these great Eagles moments in many different sports.