Mike Stoma delivers the game winning hit as SSZ was there for the 7-5 comeback win by the Barnegat Bengals at Jackson Liberty to score their fourth straight win
Barnegat 7 Jackson Liberty 5
Down to its final two outs, Barnegat put together a four run rally to come back to beat Jackson Liberty for its fourth straight win.  Nik Caputo delivered a two run single down the 3rd base line to tie the game at five and Mike Stoma had the game winner as he lined a shot over the second baseman and into right field for an RBI single.  Barnegat added one more on an RBI groundout and Justin Diefenbach pitched a complete game to get the win, getting out of a jam in the bottom of the 7th as the Lions had the winning run at the plate.  Watch the highlights from Jackson: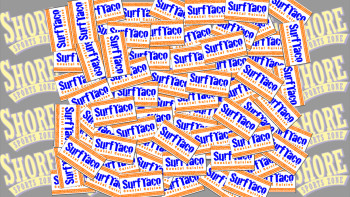 Thanks to Surf Taco for sponsoring our Jackson Liberty coverage.  We appreciate all the great Lions fans who always vote strong to support their athletes.  If you enjoy our highlights, Game Balls, and features, head on over to Surf Taco in Jackson for a great meal!
Jackson Liberty's Matt Pinkus wins this week's Monmouth Building Center Game Ball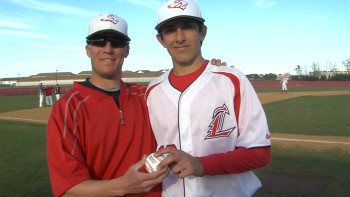 SSZ came to the Barnegat/Jackson Liberty game because Matt Pinkus won the fan vote for this week's Monmouth Building Center Game Ball.  Pinkus threw a no-hitter against Donovan Catholic and we presented him with his Game Ball following the game.  Thanks so much to all the great fans who vote each and every week.  Later this week, we'll present our Softball Game Ball to Ciara Sullivan of Middletown South.