The Monmouth Building Center Game Ball tour stops in Middletown and Mater Dei Prep where we present the Seraphs Elijah Barnes with his honor
Mater Dei Prep's Elijah Barnes saw the Seraphs rally in the voting for Top Performance from last week with a late surge in voting to give him the win over Lakewood's Sean Barksdale.  It was a very close race that saw Barnes win by less than 200 votes and getting well over 17,000 votes.  Thanks to everyone for voting each and every week!
The Seraphs have emerged as one of the top teams in the Shore Conference and Barnes has emerged as a force.  The junior transfer from Central Regional has been dazzling with his shot blocking ability and his great inside-outside game on the offensive end.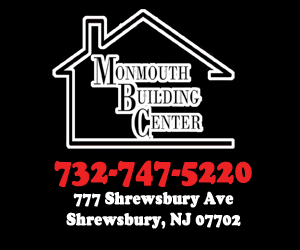 A special thanks to Monmouth Building Center in Shrewsbury for supporting high school athletes in Monmouth and Ocean County.  It started with football honors and now we have basketballs and game pucks in the winter.