Point Pleasant Beach's Connor Kells delivered a pick six to help the Garnet Gulls win at Spotswood and won the vote for a Monmouth Building Center Game Ball
Connor Kells had a 40 yard interception for a touchdown in Point Pleasant Beach's 17-7 road win at Spotswood.  Kells won the voting for Top Performer from Week Four to earn a Monmouth Building Center Game Ball.  Coming up on Thursday, we visit Toms River South practice to hand out two more Game Balls for Top Play of Week Four.
Coming up this Sunday, we'll have the Top Plays and Top Performers up for Monmouth Building Center Game Balls.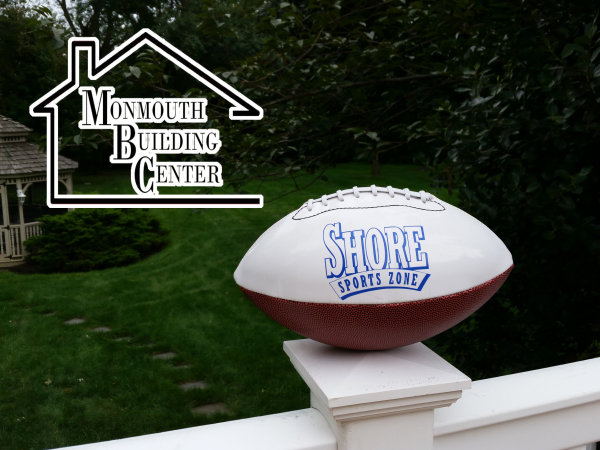 A special thanks to Monmouth Building Center in Shrewsbury for supporting high school athletes by sponsoring the Game Ball.  Thanks to MBC, we will be honoring student athletes all season long for outstanding performances.