Section 2 group 5 state runner-up for the second year in a row, the Bridgewater Panthers, are hoping that the loss of their talented QB, Nick Attanasio, will not lower their ability to win in 2017. Instead, the Panthers will lean on the experience of their defense to keep them in games, while their offense focuses on learning early on in the year. JSZ caught up with Head Coach, Scott Bray, who is in his 11th year of head coaching and his three captains after practice.
Bridgewater-Raritan High School 2017 Football Schedule
Friday, September  – @ Hunterdon Central
Friday, September 15 –  HILLSBOROUGH
Friday, September 22 –  PHILLIPSBURG
Thursday, September 28 – @ Montgomery
Friday, October 6 – @ North Hunterdon
Friday, October 13 – LINDEN
Friday, October 20 – @ Franklin
Friday, October 27 – UNION
Thursday, November 2 – ELIZABETH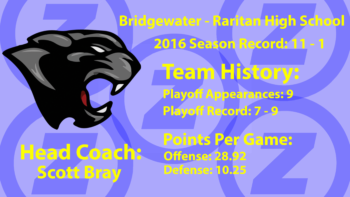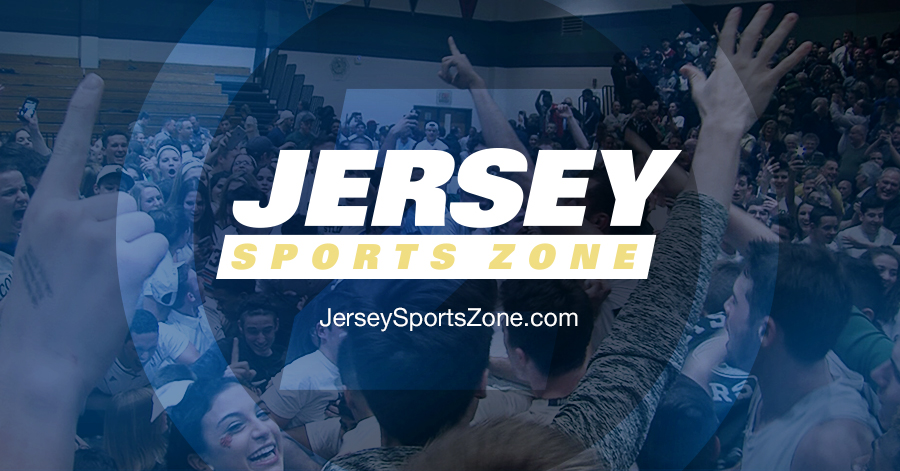 Welcome to Jersey Sports Zone!  After three years on the Jersey Shore, we've expanded our coverage to every part of the Garden State.  We are excited to bring you high definition highlights and features of high school sports all year long.