With rain wiping out the entire Wednesday schedule on the diamond, we were able to go indoors to present Brick Memorial's Nick Reyes with a Monmouth Building Center Game Ball
Brick Memorial has had its Ocean County Tournament quarterfinal game against Brick Township postponed three times due to rain.  The Mustangs had an indoor workout in Howell and we were able to stop by and present a Monmouth Building Center Game Ball to Nick Reyes for his performance against Toms River North which feautred a 3 run homer and 5 RBI's.  Nick had over 19,000 votes to win this week's Game Ball and we thank everyone who votes each and every week for their favorite players.
More Game Balls this week
Coming up this week, we've got two more Game Balls to present.  Kenny Campbell of CBA took the baseball honors after throwing a no-hitter against Middletown North.  Toms River East pitcher Nikki August won this week's softball Game Ball for her shutout against Brick Memorial.  We'll be by practice or a game later this week to present those honors.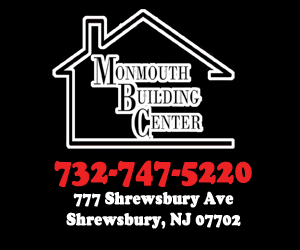 Monmouth Building Center supports athletes all across the Jersey Shore with Game Balls in fall, winter and spring.  Thanks to their support, we are able to honor so many great male and female athletes all year round!