Bergen Catholic four-star forward Zach Freemantle has made a verbal commitment to play Division I basketball at Xavier.  Freemantle blossomed into an offensive force for the 23 win Bergen Catholic Crusaders in 2018. The 6 foot 8 junior poured in 20 points a game, playing physical and above the rim in the post, but also able to step back and knock down a jumper when needed. Zach exploded for 22 points, 13 rebounds, and 6 blocks in the Crusader's Bergen County Jamboree Semi-Final win over Ramapo.  Watch JSZ's junior mixtape from the newest member of the Xavier Musketeers:
Zach was named to JSZ's All-Zone boys basketball team for his junior season and will be one of the top big men in the rugged North Jersey basketball scene heading into his senior campaign.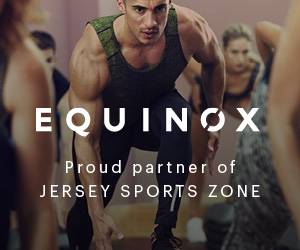 Jersey Sports Zone's coverage of Bergen Catholic is made possible by the support of Equinox Fitness Clubs.  Equinox is the reason we can bring you great highlights of all the Crusaders!