Thanks to everyone who voted for this week's Monmouth Building Center Game Balls. Red Bank Regional brings some creativity to its Game Ball ceremony thanks to Bucs long snapper Kevin Laughlin and we stop at Keansburg to visit the Titans and honor Daniel Vital
A great win for the Keansburg Titans over Sussex Tech sparked by Daniel Vital gave the Titans QB a Monmouth Building Center Game Ball.  Click above to watch the presentation from head coach John Bird and thanks to all who voted!
[totalpoll id="9576″]
An awesome Game Ball ceremony in Little Silver as center/long snapper Kevin Laughlin handled the presentation and delivered the Game Balls to Stephen Navitsky and Chris Outterbridge who won Top Play for Week Six.
[totalpoll id="9575″]
Watch all the Top Play nominees captured by SSZ cameras in Week Six.  Every Sunday, we post the Top Play and Top Performer nominees.  Thanks to all the Shore Conference football programs for giving us such a high quality of highlights to choose from!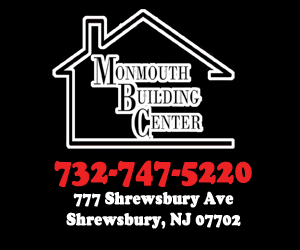 Monmouth Building Center supports athletes all across the Jersey Shore with Game Balls in fall, winter and spring.  Thanks to their support, we are able to honor so many great male and female athletes all year round!  Thanks to Monmouth Building Center, we'll be throwing out T-Shirts all year long at big games in Monmouth and Ocean County.  We'll be back this Sunday with more high school football nominees – cast your vote and the winners will receive Game Balls!