Cup season is in full swing! JSZ had cameras around the state to capture a absolute must-see goal from Delbarton as the Green Wave move onto the Gordon Cup finals, Princeton winning a Mercer County shootout against Notre Dame and St. Joe's (Mont.) scoring three-straight to win a thriller against Northern Highlands. Stay tuned for all the action!
Delbarton 3 CBA 0 – Gordon Cup Semifinals
Michael Balzarotti nearly blew the roof off of Aspen Ice Wednesday night when he undressed CBA's defense en route to one of the wildest goals JSZ has captured all season long. That goal, along with a shutout from sophomore sensation Brett Cleaves, punched Delbarton's ticket to the Gordon Cup finals Friday night. Delbarton is the two-time Gordon Cup defending champs. JSZ's Jay Cook has all the highlights from Randolph:
Princeton 8 Notre Dame 5 – Mercer County Tournament Semifinals
Princeton advanced to their third straight Mercer County Tournament Final with an 8-5 win over Colonial Valley Conference rival Notre Dame. An overwhelming first period by the Lil Tigers had them in front 4-1 heading into intermission, but Notre Dame continued to answer back all the way up to the final period when they trailed by two scores. Princeton's Aidan Trainor pulled in a haul, finishing with four goals. They will face the Hun School of Princeton in the Championship for a third straight year also. JSZ's Nery Rodriguez has the highlights:
Sponsor!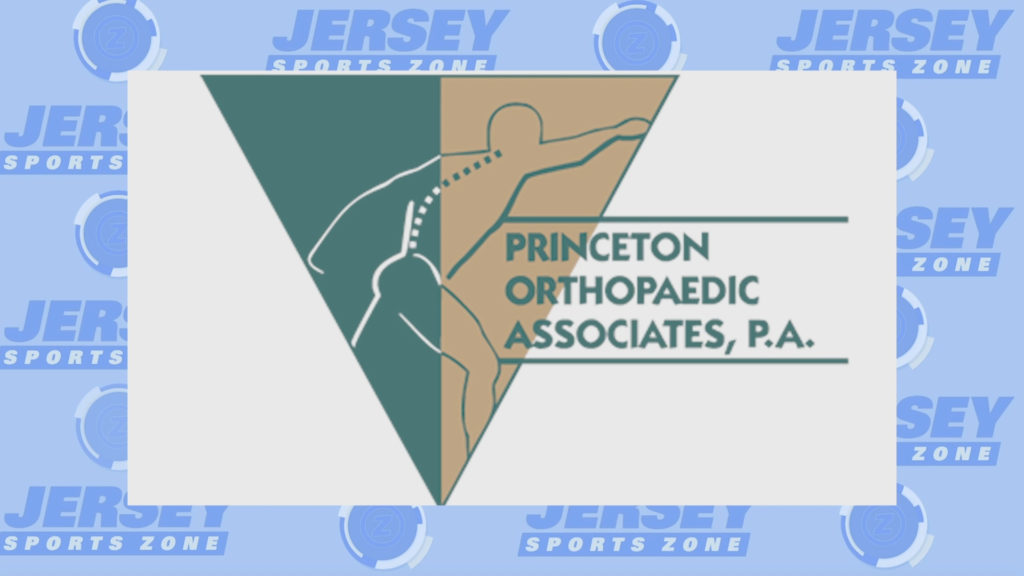 Thank you to Princeton Orthopaedic Associates for sponsoring both
St. Joe's (Mont.) 3 Northern Highlands 2 – Big North Gold Cup Semifinal
It was an exciting night at the Ice Vault, as the #1 SJR Green Knights took on the #5 Northern Highland Highlanders for the Big North Gold Cup Semifinal. The Highlanders led the way in the first period, scoring two goals. However, the Green Knights came back in the third period, scoring two.
Aiden Garabed tied the game, forcing it into an overtime period. Garabed then scored the game-winning goal about seven minutes into overtime. St. Joe's advanced, and will take on #2 Indian Hills in the Big North Gold Cup Final. JSZ's Madison Bess has the highlights and post-game reaction from Wayne: